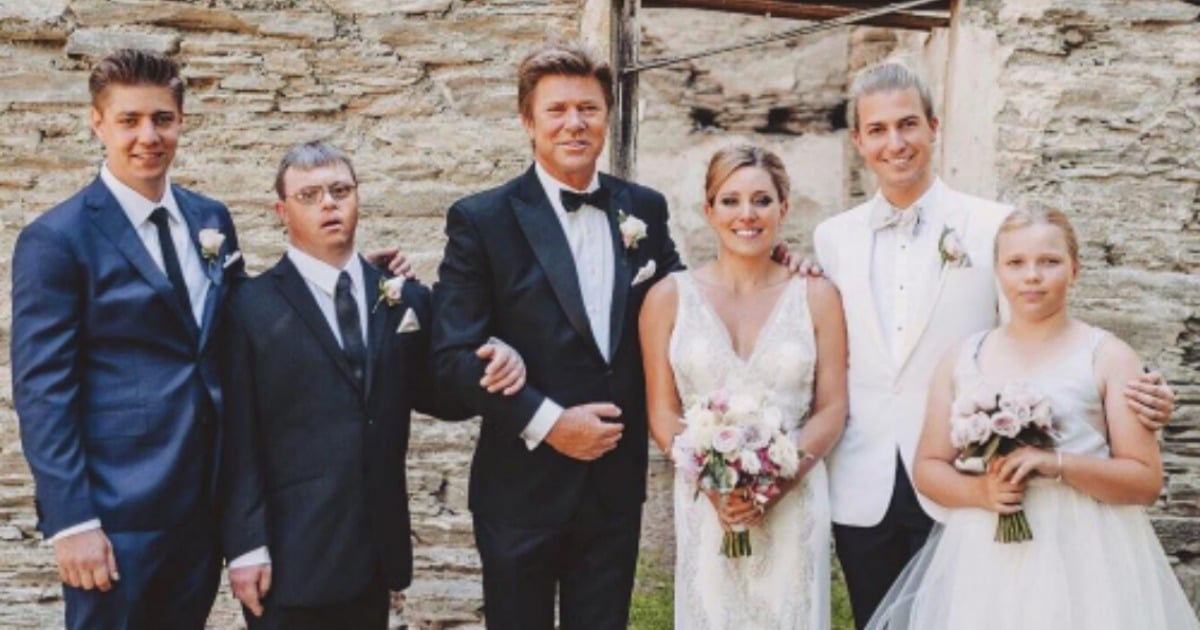 Richard Wilkins' entire persona is based on a few things: his face in front of the camera, his knowledge of all things entertainment and his time around bright lights and famous faces.
Through his time on the Today Show, Wilkins' hair has become as recognised as his face, his dating history joked about.
But what doesn't come up as often is Wilkins' role as a dad to five children: Adam, 43, Rebecca, 33, Nick, 31, Christian, 21, and Estella, 12.
And more than that, many aren't aware that Wilkins became a dad for the first time at 18.
In an interview with this weekend's Stellar Magazine, Wilkins reveals the challenges of being a teen dad in his native New Zealand and having his first diagnosed with Down Syndrome soon after birth.
"I have always described Adam as my rock," he says.
"I had the potential to be the black sheep of the family, certainly the potential to have a wild side. I fell in love with the new music. I was sort of ready to run with all of that, and then Adam came along. He forced me to grow up."
And he's not the only Today Show alum that loves talking about being a dad. Ben Fordham talks to Mia Freedman about his newest role.
43-year-old Adam came into the world on the night of Wilkins' 18th birthday, a child he conceived with his then 16-year-old girlfriend. Within a year he had married her and begun working in an abattoir. It would be years before his face appeared on our television.
Today, Adam lives in New Zealand near his mother, in a house with four others.
"He's the happiest guy on the planet, that's my solace in the whole thing," Wilkins told the magazine
"I deeply respect my other children for the way they have dealt with that, and I think most people who have a Down syndrome child in the family will tell you that child has really enhanced the lives of the whole family."
Mamamia is funding 100 girls in school, every day.
So just by spending time with Mamamia, you're helping educate girls, which is the best tool to lift them out of poverty.
Thanks for helping!