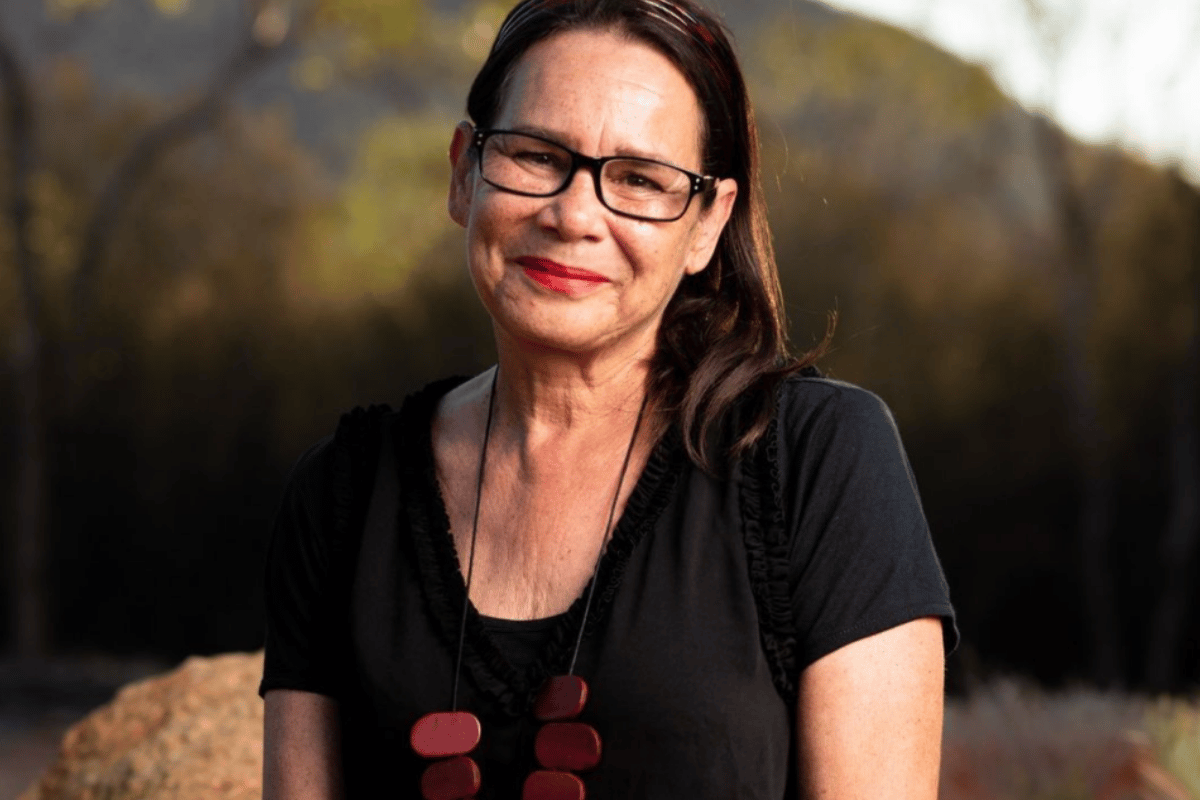 Rhoda Roberts AO is one of the most influential Australians there is.
Rhoda is a Bundjalung woman, a nurse, journalist, broadcaster, actor, producer, writer, art advisor, and artistic director. And she's also responsible for a lot of major cultural moments in Australia, from the Awakening Ceremony during the opening of the Sydney Olympics in 2000 to coining the phrase Welcome to Country.
Amid Rhoda's incredible activism, she's also been through a lot. From systemic racism to a horrific family tragedy that saw her twin sister murdered, Rhoda has experienced countless heartbreak.
On this week's episode of No Filter, Rhoda spoke with the podcast's guest host Narelda Jacobs, and it's a powerful conversation you don't want to miss. 
Watch: Changing the date with Narelda Jacobs. Post continues below.
Rhoda Roberts' childhood.
Rhoda was born in 1960 in Northern New South Wales. 
The daughter of politically active parents, she grew up in Lismore with brothers Philip and Mark, and twin sister, Lois.
In her very early teens in 1972, Rhoda watched her father Frank Roberts Jnr be introduced by Gough Whitlam at the Tent Embassy on the grounds of Old Parliament House in Canberra, to talk about land rights.
It marked a major moment not only for Indigenous rights across the country, but also for Rhoda and her family. 
"I grew up with a fairly strong political lens, in that my dad was part of the Tent Embassy. His biggest thing to us was always to volunteer and give back but he always said to my sister and I, 'the reason you are here, my Bundjalung princesses, is because you are of service to your people'," she shared on No Filter. 
Listen to No Filter, Rhoda Roberts: "Now is the time to awaken those sleeping spirits". Post continues after audio.