It's a dilemma every parent has faced: you're out in public with your child, who suddenly declares they need to go to the bathroom.
For mothers, the solution is fairly simple, no matter the gender of their child: they can accompany their child into the ladies' room and supervise as they do their business.
But for fathers, especially those with young daughters, the decision is much more tricky: do they take their daughter into the men's room, or accompany her into the ladies'?
The answer is not so simple, as one woman discovered when she started a fierce debate by questioning whether her husband should be taking their four-year-old daughter into the women's or men's toilets while they were out in public together.
Asking the question on parenting forum Mumsnet, the mum said she and her husband have had a "disagreement" over which bathroom was the appropriate place to take their young child.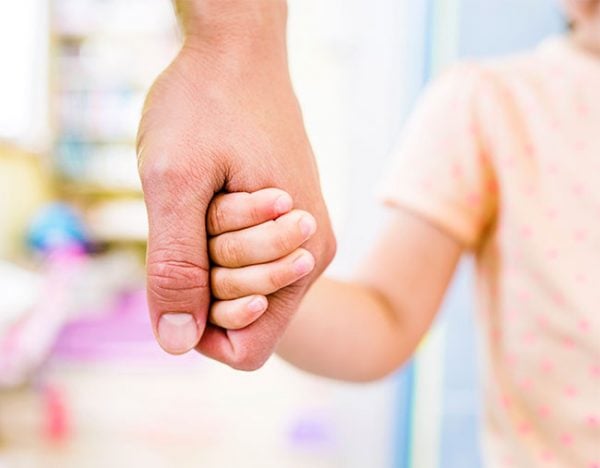 "When [our daughter] needs the loo in a public place, he takes her to the ladies' loos," she wrote.
"I told him that women don't like that and he should take her to the men's loo."
She then asked other mums if they thought she was being unreasonable.
Some parents agreed with her, suggesting that many women would find the sight of a grown man walking into a ladies' toilets a little uncomfortable.
"I've never seen a man do this before.....ever," one mum wrote, while another simply shared, "he is wrong".
"I've never seen anyone do that. It's usual for the adult to go in the correct toilets, and if the child is under about eight they go in the same one as the parent," an other commented.