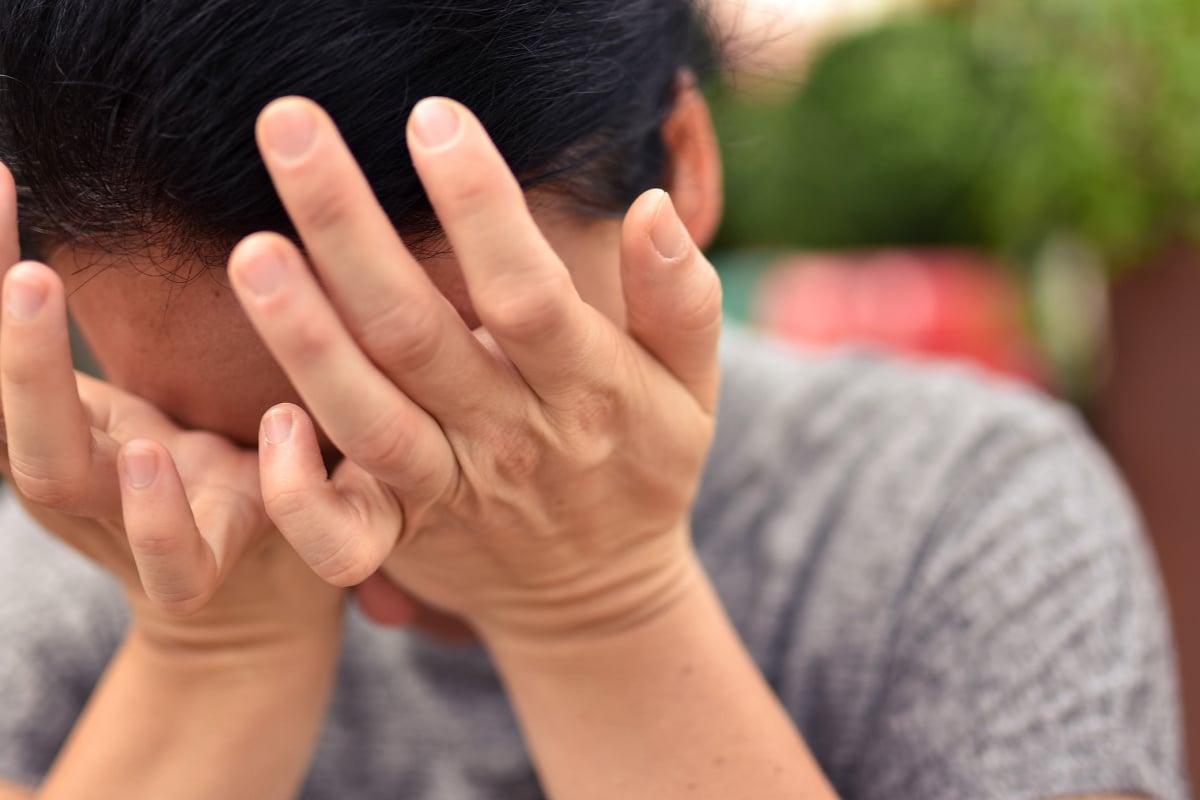 This post deals with domestic violence and post-natal depression and might be triggering for some readers.
My story of homelessness is an unusual one. It shows that you can still have money and be homeless. It shows that a home isn't just a physical building, but a place where you can feel safe.
It shows how everyone, no matter how successful or how secure, is only one mental breakdown away from being on the street.
WATCH: Women and violence: the hidden numbers. Post continues below.

Let me set the scene.
I was married to a powerful and wealthy man. I had two beautiful children. I lived in a palace of a home that I had designed and decorated myself. I was fit and beautiful, going to Pilates three times a week and cycling every day. I hosted parties and was attending balls and charity events and social occasions. I was living a life that millions of people might envy.
Then it was all gone. Suddenly, I was homeless. My girls are in elite private schools. I have worked for 30 years. And yet I am homeless. No roof over my head.
I am a survivor of reproductive coercion. Reproductive coercion is when someone pressures a woman into a particular outcome for a pregnancy. It can be forcing a woman to keep a baby she doesn't want, or in my case, forcing a woman to terminate a baby that she does want.
I separated from my husband. Then, before the divorce was finalised, before we had even told our children, I became pregnant with another man.
At first, I was overjoyed. Elated. I had experienced many issues with fertility so falling pregnant at this point in my life, to a man I loved, was a pure blessing. Yet the two men in my life, my ex-husband and my boyfriend, both put competing pressures on me, and I broke down.
My husband told me that it would be too much for the children to cope with. Not just a divorce but a new sibling to another man.
My boyfriend told me things had happened in the wrong order. First, the divorce needed to be finalised, then he could introduce me to his family, then marriage, kids, and so on. But not like this. How could he introduce his pregnant, out-of-wedlock, recently separated but not-yet-divorced girlfriend to his family? No.