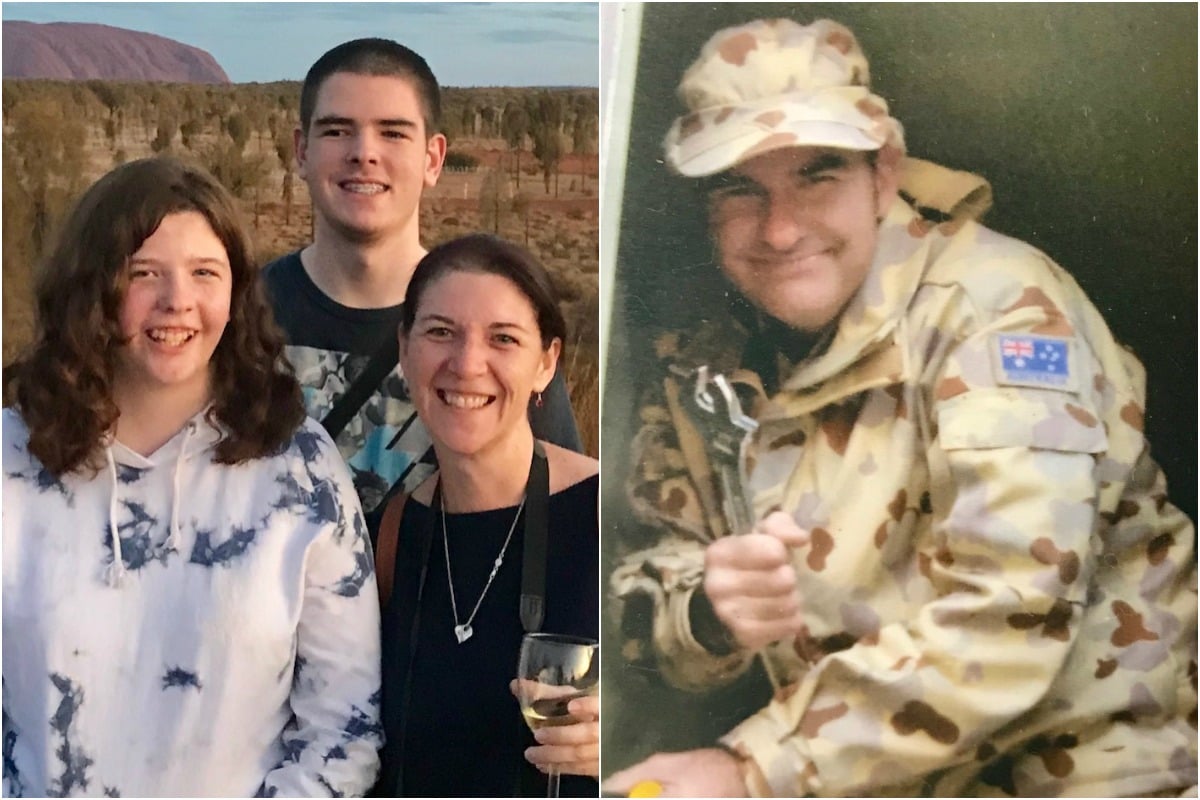 This post deals with suicide and might be triggering for some readers.
Ever since Wanda Sprenger was young, Remembrance Day has always been important. But when she met Paul, it took on a whole new meaning, that would continue to transform in ways she wouldn't have been able comprehend when she first met the passionate reservist.
As the Sprengers fell in love, married, and had two children, Remembrance Day was an important day in their calendar. One for the family to stop and reflect.
Paul went full time and was deployed to Iraq as an engineer not long after their second, Sarah, was born.
"Why do you have to go? Why is this so important?" Wanda remembers asking him.
On the 100th anniversary of Remembrance Day, it's not just about those who served. It's about those they loved. Post continues after video.
"It's like practicing in a football team all week and never getting on the field on Sunday. I want to use my skills," was his reply. She wasn't going to argue with that.
Paul was eventually discharged in 2008, but from the moment he came home, he was different.
"We sort of had this absence from military anything for a while. I still personally took time out on Remembrance Day but we didn't watch movies, the news, anything where they talked about war. It was like a blank out zone," Wanda told Mamamia.
Paul's personality changed. He was stressed, irritable, and absent.