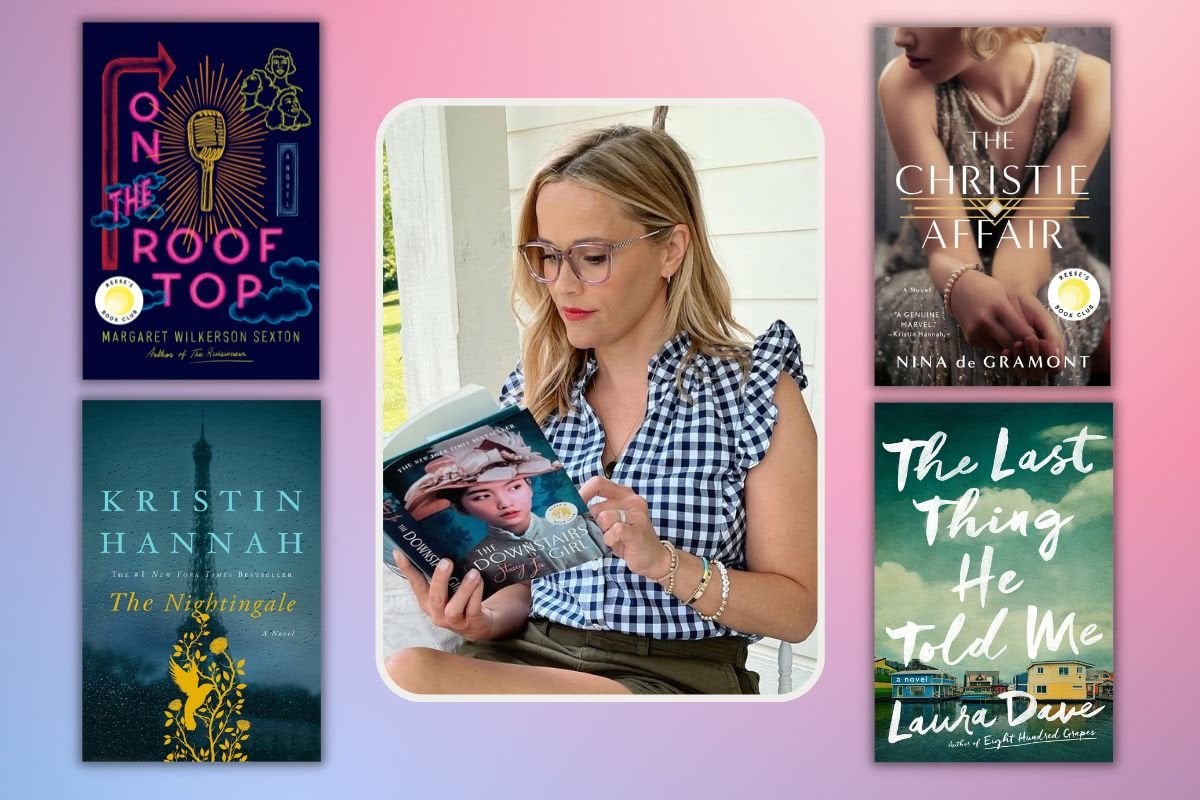 Reese Witherspoon is a woman of many talents.
The Oscar winner effortlessly was accepted into Harvard University despite having all odds stacked against her, only to then solve a murder case off the back of her extensive knowledge on perms.
Alright, so that wasn't actually Witherspoon, it was her character Elle Woods in Legally Blonde, but it takes a highly skilled actress to play such a multi-faceted role.
These days, Witherspoon has left her 'legal life' behind and is instead focused on her production company Hello Sunshine, which is behind shows like Daisy Jones & the Six and Surface; and movies such as Where the Crawdad's Sing and Something From Tiffany's.
Each of these projects has one thing in common: They've been adapted from her favourite books, which she adds on a monthly basis to a list called Reese's Book Club Picks.
Watch: 'I read books for a living. Here are the most addictive thrillers I've read so far.' Post continues below.
Witherspoon is an avid reader, and she certainly doesn't discriminate when it comes to her recommendations. True crime, memoirs and even essays are just a few of her suggestions. It really showcases just how diverse her literary diet is.