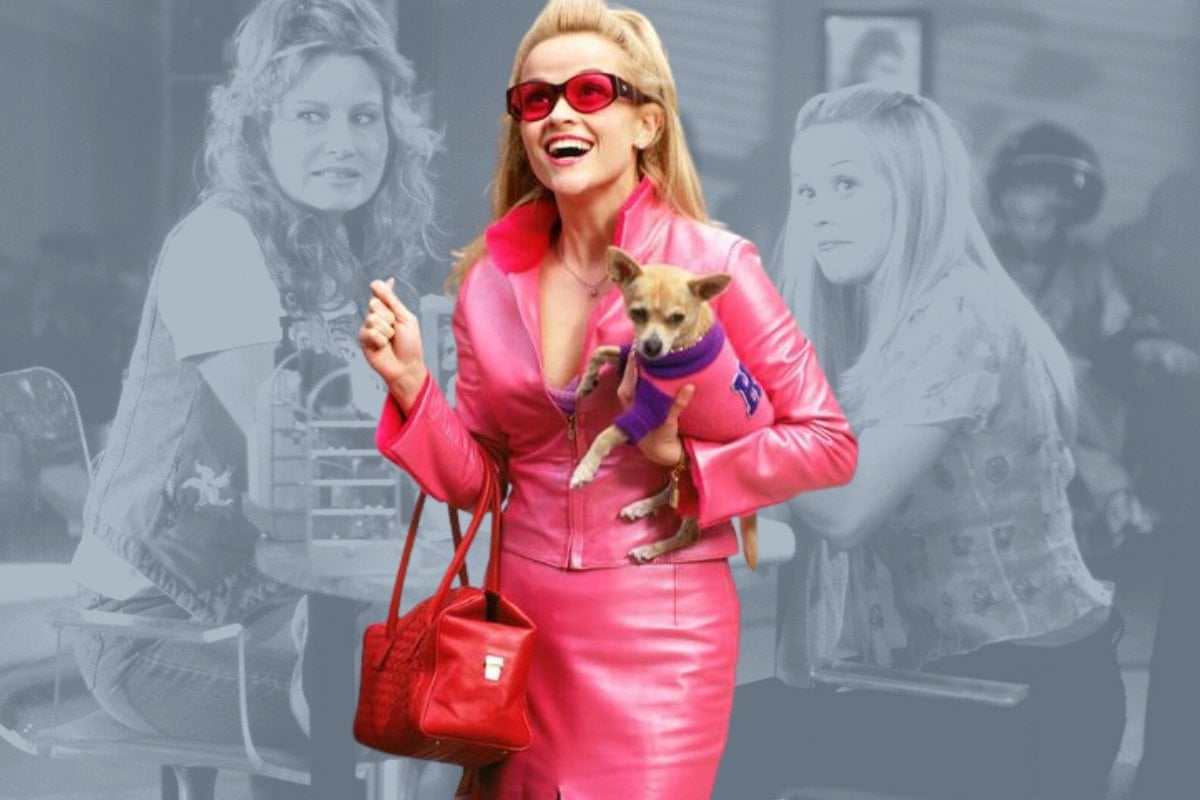 Legally Blonde is one of those movies so firmly wedged in pop culture, that you can whip out a quote from it at any moment and it'll be received with a good hard giggle and a solid whack of nostalgia.
Arguably Reese Witherspoon's most iconic role, the story of Elle Woods has stretched to a second film, an award-winning broadway musical and even has the likes of Kim Kardashian dressing up as the character for Halloween.
Watch Kim Kardashian as Elle Woods. Post continues after video.
This week is the 20th anniversary of Legally Blonde hitting our screens for the very first time. And to celebrate, Reese Witherspoon shared some never-before-seen snaps from on-set.
"Omigod you guys... #LegallyBlonde premiered 20 years ago TODAY! Time flies when you're busy using legal jargon in your everyday life," she wrote underneath the photos.
"But truly... playing Elle Woods was the role of a lifetime and I'm so honoured to have been a part of sharing her story with you all."