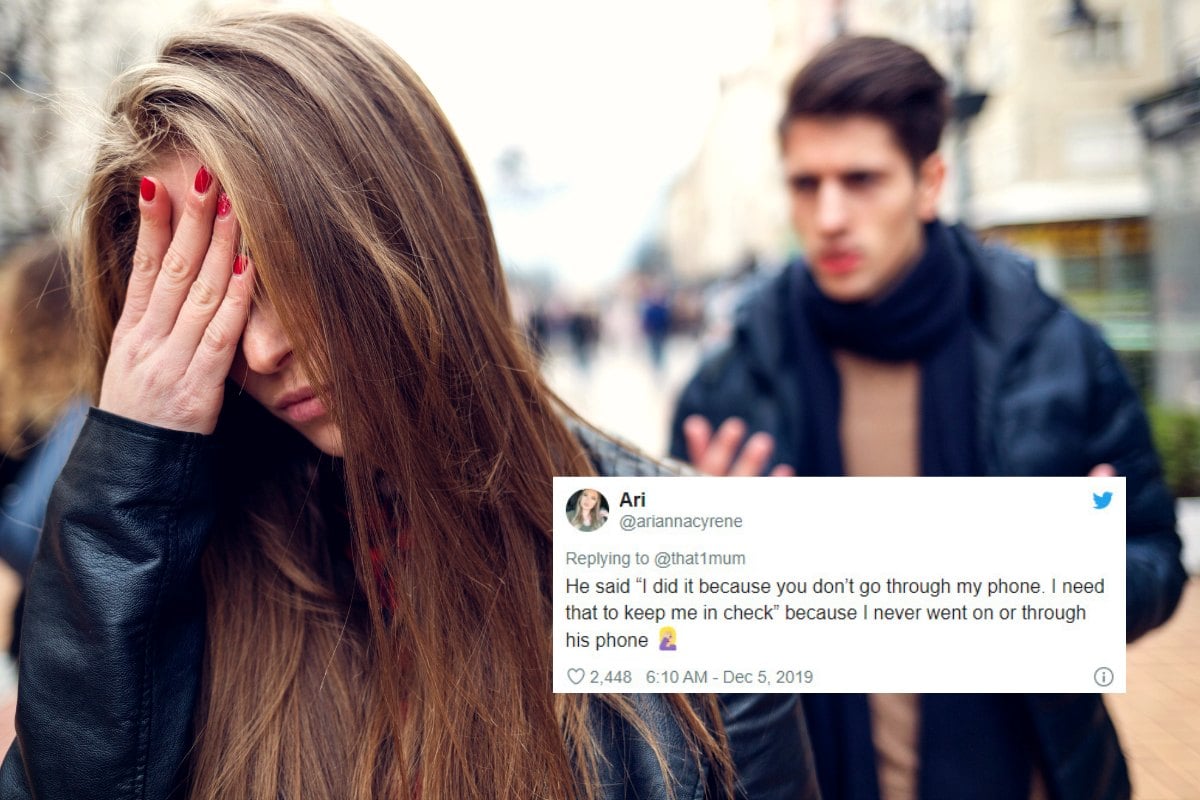 It's 2019 and people have lost the critical art of human decency, especially when it comes to dating.
No this isn't a rant about ghosting – we'll save that for another time – this is a horrifying glimpse at the real-life excuses people use to excuse cheating.
It started when Twitter user Tess (@that1mum) asked her followers for the "funniest excuse" they've been given by a cheating partner, and the answers are truly frightening.
What's the funniest excuse for cheating someone has given you? I'll go. My ex told me he cheated on me because I had a driving phobia.

— tess (@that1mum) December 4, 2019
From 'it was my evil twin,' (yes, really) to the age-old excuse of: 'my mum did it,' (???)  this Twitter thread is proof that romance may be dead.
Group therapy post-reading is recommended.
Sophie Monk talks to Mamamia about cheating. Post continues below.
My ex came to pick me up one day and he had a hickey on his neck and I was like ??? And he told me his mom kissed him on the neck and bit him and left that. Then when I got there his mom was all like "DID YOU SEE WHAT I DID HAHAHA" and I was just like ???? I can't leave…

— Deja (@Personvlity) December 4, 2019