Anxiety is an invalid excuse. I just got back to my room after a failed attempt to go to class. I'm sitting here, writing this, trying to think of something to email my professor to sugarcoat what I'm feeling, to really drive home the point that class today was unbearable for me.
You see, if it was the flu or a bad head cold this would be easy. I would simply relay the symptoms and be excused with a general "feel better" and a hidden relief that I wouldn't be getting anyone else sick. To send an email saying I just had to take a breather on a 4th Ave. step because my lungs felt as if they were collapsing and my body was shaking so badly I could hardly walk doesn't do the trick.
 Anxiety is an invalid excuse. I was supposed to go out to dinner with my friends a few nights ago but couldn't get myself out of bed due to some unwelcomed existential dread about nothing in particular.
No, it wasn't something my horoscope said. It wasn't something I was anticipating in the upcoming week. I wasn't "nervous." I was simply incapable. "But it'll be fun," they said. "You never go out with us."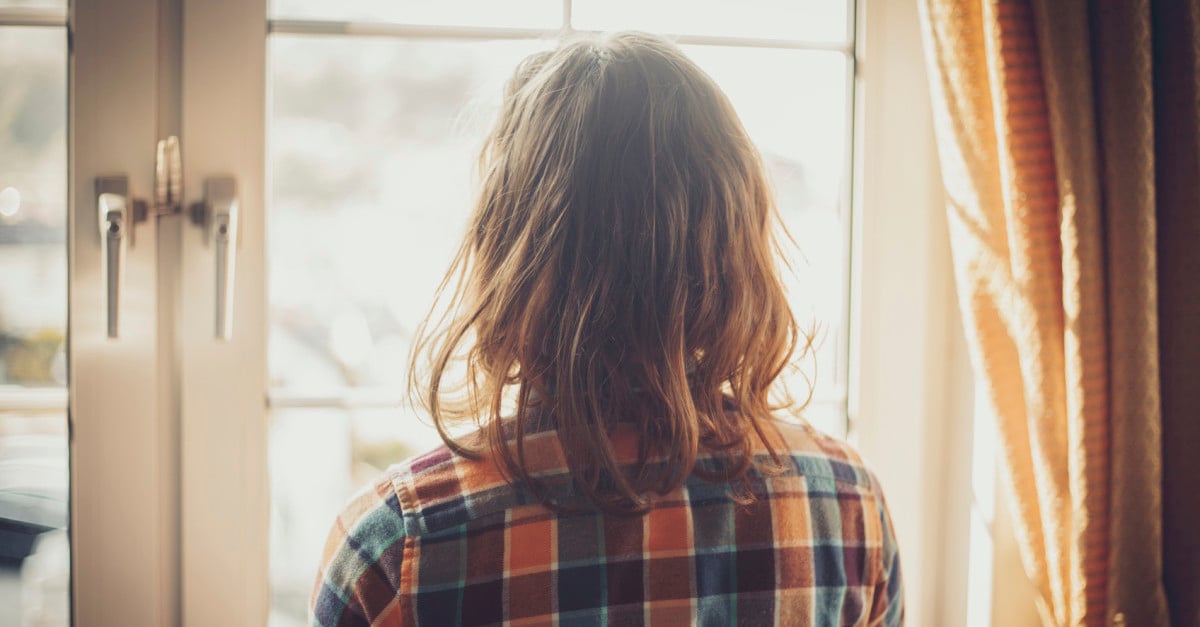 "You see, if it was the flu or a bad head cold this would be easy." (Image: iStock)
Anxiety is an invalid excuse. I fear having to tell people I'm on medication because the second I do, I see my fears written across their faces. The fact that I have to take a dose of something with an unpronounceable name twice a day just to make me feel like I'm residing on some middle ground that makes me capable of mandatory human function immediately sets off alarms that I am a lesser person, lacking independence and radiating unpredictability. All of a sudden I'm the crazy, mentally unstable girl completely incompetent and incapabe of any mundane task in front of me. I don't even dream of revealing I have a Xanax in my bag in case of emergency, because the one time I mentioned it, the faces of my friends were the same as I'd expect if they saw me shooting up heroin in the bathroom of the bar.