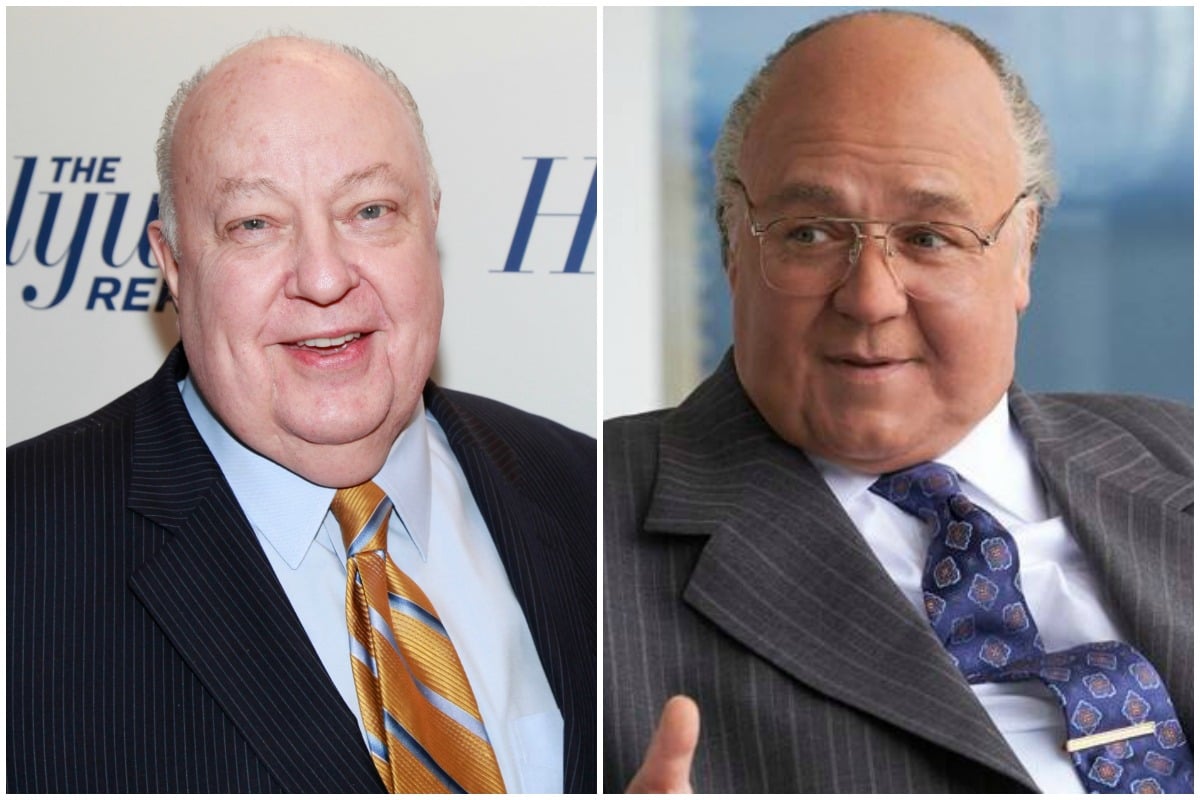 Stan miniseries The Loudest Voice follows the gripping story of Fox News CEO Roger Ailes' take down by a group of women armed with a multitude of sexual harassment allegations.
The seven-part dramatic miniseries provides a glimpse into the news outlet which moulded public opinion and politics in America, and its news titan CEO, whose sexual misconduct against Gretchen Carlson launched a $20 million suit against the network and in many ways kick-started the #MeToo movement.
It is undoubtedly uncomfortable to watch – but that's the point.
Watch The Loudest Voice trailer below. Post continues after video.
Not only is The Loudest Voice a fascinating and eye-opening watch, it boasts a cast of some of the biggest names in Hollywood who have been eerily transformed thanks to hours of makeup and prosthetic work to look exactly like their real-life counterparts.
The results leave them completely unrecognisable.
Here are the actors who portray the key players involved with the take down of Roger Ailes, including the man himself.
Roger Ailes – Russell Crowe