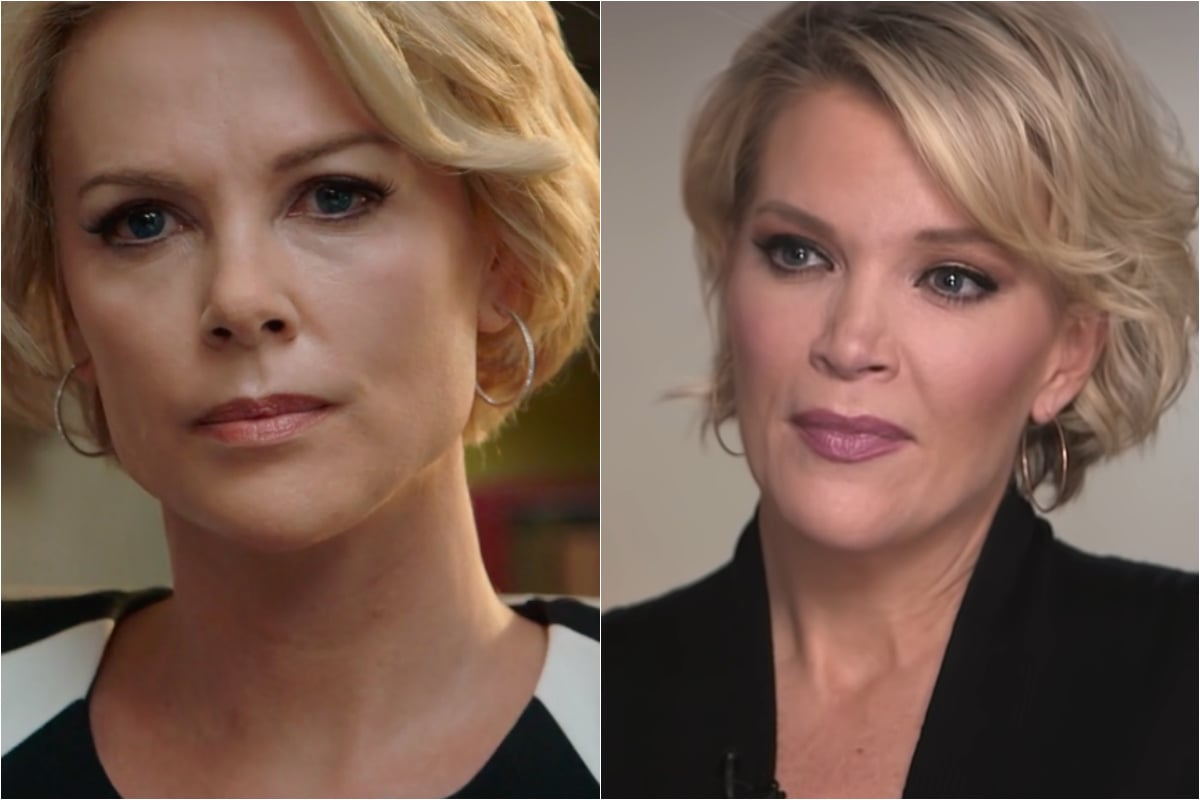 Journalist Megyn Kelly and her former colleagues have shared their thoughts on Bombshell, the new film chronicling the sexual harassment scandal that erupted in 2016 at Fox News.
Bombshell follows the take-down of Roger Ailes, the former chairman of Fox News – a major conservative news organisation in America, run by Rupert Murdoch.
Megyn Kelly, played by Charlize Theron, is presented as a prominent player in the film's recounting of the uncovering of Ailes' perpetual abuse of power, as she too was a victim of sexual harassment at his hands.
Watch the trailer for 'Bombshell' here. Post continues below. 
Now, Kelly has posted a nearly 30-minute-long video of a round table interview with some of her former colleagues – Juliet Huddy (played by Jennifer Morrison), Rudi Bakhtiar (played by Bakhtiar) and Julie Zann – as they react to the movie.
Here are the five moments the women say the film got both wrong and right.
"It was worse than that."
When asked for their initial reaction, former associate producer of Fox News Julie Zann – who in real life also experienced sexual harassment before she was fired from the network – was tearful as she recalled: "It was worse than that."
"That was my immediate takeaway, like, 'Oh this is it? Wow, you really let Roger off easy.'"
Margot Robbie's character, who represents an amalgam of various women who worked at the network, is in a meeting with Roger Ailes when he makes sexual advances.
Zann tearfully said this scene was "very close to what happened", except for one key difference: "I lost my job because I did say 'no'… He wanted me to ask him to give him oral sex, and I was not going to go there."
Megyn Kelly's supposed silence.