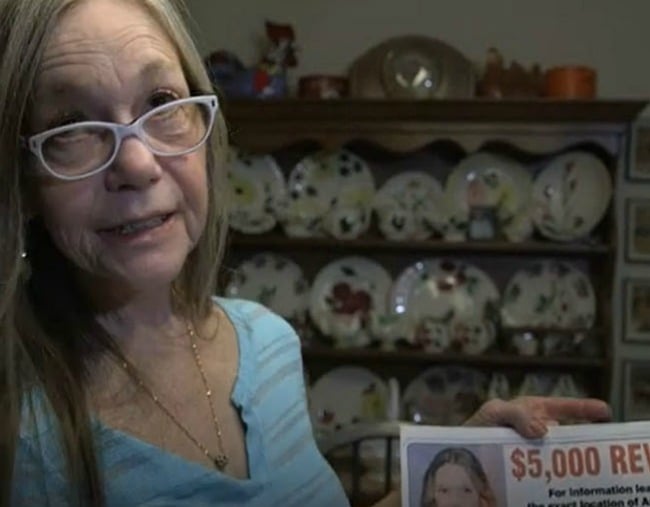 When Three Billboards Outside Ebbing, Missouri began playing in cinemas, Marianne Asher-Chapman's friends began calling her. They told her she had to see this movie. They said it was just like her life.
It is.
Three Billboards… is the story of a mother, Mildred Hayes (Frances McDormand), whose daughter Angela has been raped and murdered. Hayes rents three billboards to draw attention to the crime and push the local police into taking action.
The film's writer, Martin McDonough, told Slash Film he came up with the idea after seeing billboards about an unsolved crime "somewhere down in the Georgia, Florida, Alabama corner" in around 2000.
Frances McDormand beat out Margot Robbie for an Oscar, but here's why the Aussie actress is still kicking arse. Post continues.
Following her friends' calls, Asher-Chapman did go to see Three Billboards... According to The Australian, she was "blown away" by the similarities to her life.
Asher-Chapman's daughter Angie went missing in 2003. Angie was 28, married to Michael Yarnell and living in Ivy Bend, Missouri. Asher-Chapman was expecting Angie and Yarnell to turn up to her home in nearby Holts Summit on November 1st for a birthday party for Angie's niece. They didn't arrive. Later, Yarnell appeared on his own, claiming Angie had run away with another man.
Asher-Chapman didn't believe him. She'd seen the presents Angie had bought for her niece. She couldn't believe Angie would have left her purse behind, let alone her two beloved dogs, Blossom and Penny. Plus, Asher-Chapman was battling throat cancer.
"I just knew she wouldn't leave me through all that," she told local media at the time.
The next day, Asher-Chapman filed a missing persons' report with the police.
"I was so scared," she told the BBC in a recent report.
"I knew instantly something was real wrong."