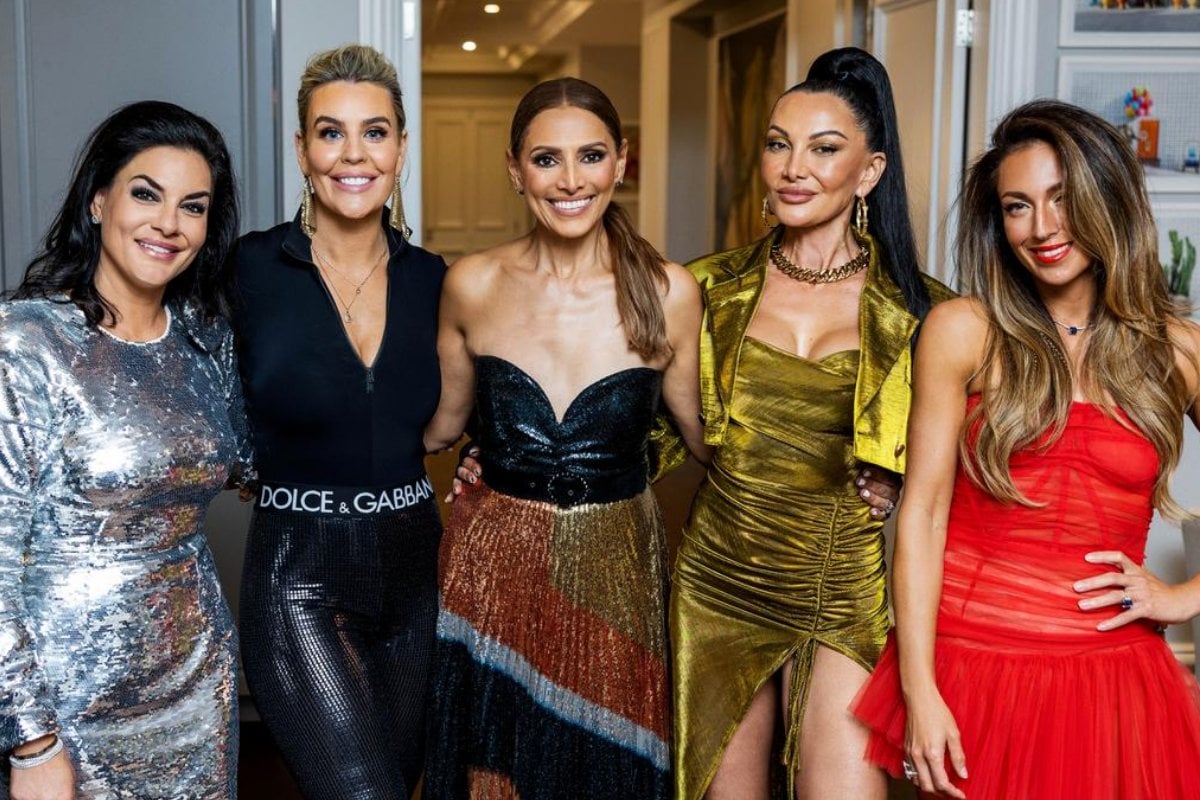 The second episode of The Real Housewives of Sydney got mums (and women) everywhere talking in response to a divisive argument that unfolded about working mothers.
During the chat, Caroline Gaultier and Nicole O'Neil both spoke about their views on modern motherhood. The conversation sprung from Nicole admitting she didn't let her kids have social media until they turned 18, prompting other women in the group to question why she couldn't just monitor their accounts.
The topic of how much time working mothers have came up, to which Caroline replied, "Unless you have the time, don't have a child."
This debate prompted a lot of online discourse, including from us (hello!) as we published 'An open letter to the Real Housewives of Sydney, from a working mother', as penned by working mum-of-two, Annaliese Dent.
In the piece, Annaliese shared her experience raising two boys as a single mum working in a variety of environments, and questioned The Real Housewives of Sydney scene's place in today's society.
"Why and how are we even here in 2023?" she asked.
We caught up with both Caroline and Nicole to discuss their views on working mums and what the episode didn't show.
"I haven't slept since [the episode aired]," Caroline told us.
"I have read the article. First and foremost, I wholeheartedly agree with the letter that was written," she said.
"It was not my intention to undermine or criticise working mums in any way. They actually are the unsung superheroes of the world. I am truly sorry to any mother that I have undermined in any way. I just want to start off with that. That was not my intention."