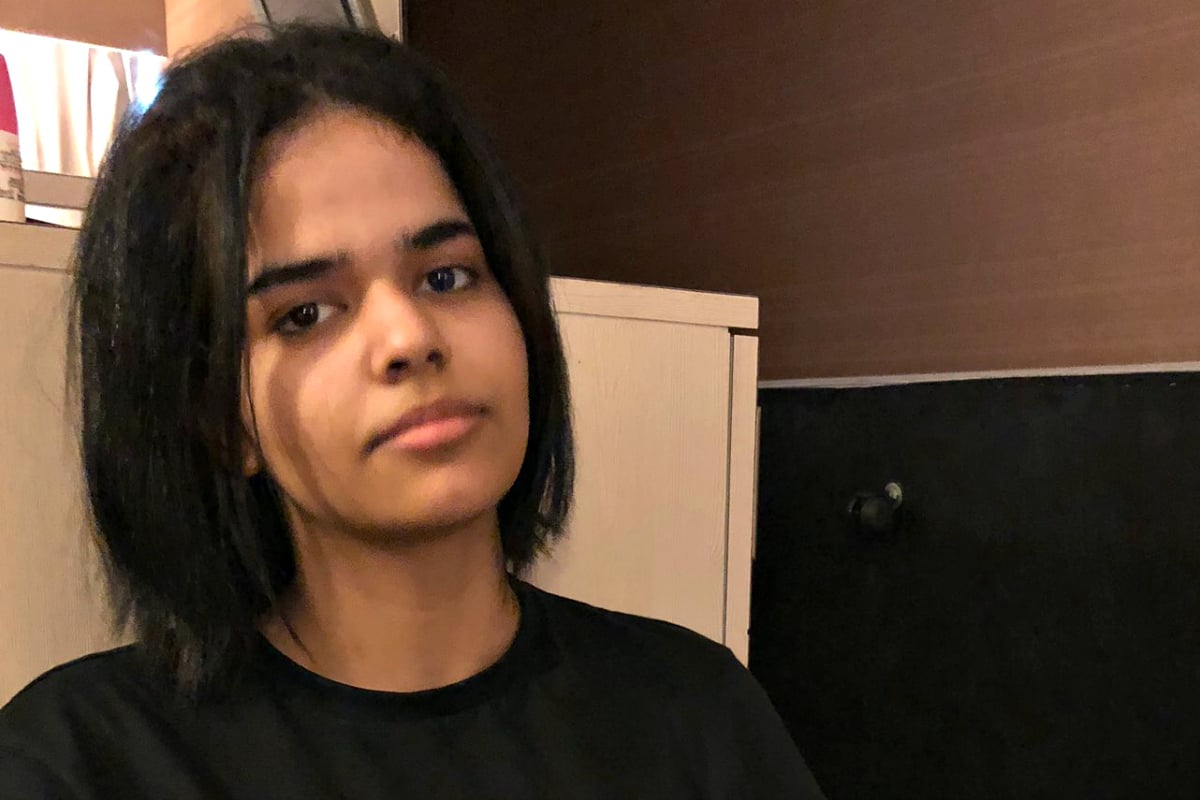 "Because I [sic] got nothing to lose I'm going now to share my real name and my all information… My name is Rahaf Mohammed Mutlaq Alqunun, and this is my picture."
It's the tweet that's echoed around the world.
A desperate Saudi woman barricaded inside a hotel at Bangkok Airport pleading for a safe passage to Australia, a new life away from fear and alleged abuse. Pictures taken from inside the room show a mattress, chair and table jammed up against the door; a makeshift fortress against the authorities who threatened to put the 18-year-old on the next plane home.
From inside that room, the university student pleaded for help from lawyers, refugee agencies, foreign governments. Anyone who would listen. Her calls sparked a movement by a loose network of activists, and #saverahaf began trending on feeds and appearing in news articles from the UK to the US and Australia.
So how did a teenager find herself at the centre of a high-profile diplomatic tousle? And what happens next?
"I'm afraid, my family WILL kill me."
Last week, Rahaf boarded a plane in Kuwait for the first leg of her journey to Australia, where she intended to formally seek asylum. Her family, she claims, had been physically, psychologically abusive, planned to force her into and arranged marriage and would likely kill her over her decision to renounce Islam.
Official from @KuwaitAirways is at Rahaf's door but she's refusing to leave #SaveRahaf pic.twitter.com/TcRf3p7Dys

— Sophie McNeill (@Sophiemcneill) January 7, 2019
She had been granted an Australian tourist visa, but the trip was a risk. By travelling without the permission of her father, Rahaf was acting in violation of Saudi's rigid guardianship laws.
According to the teenager's account of the events, shortly after landing at Bangkok's Suvarnabhumi airport on Sunday, she was met by a Saudi diplomat who tricked her into handing over her passport and ticket with offers to secure her a Thai visa. Then the truth emerged: she was detained in an airport hotel room and told she was being sent back to Saudi Arabia.