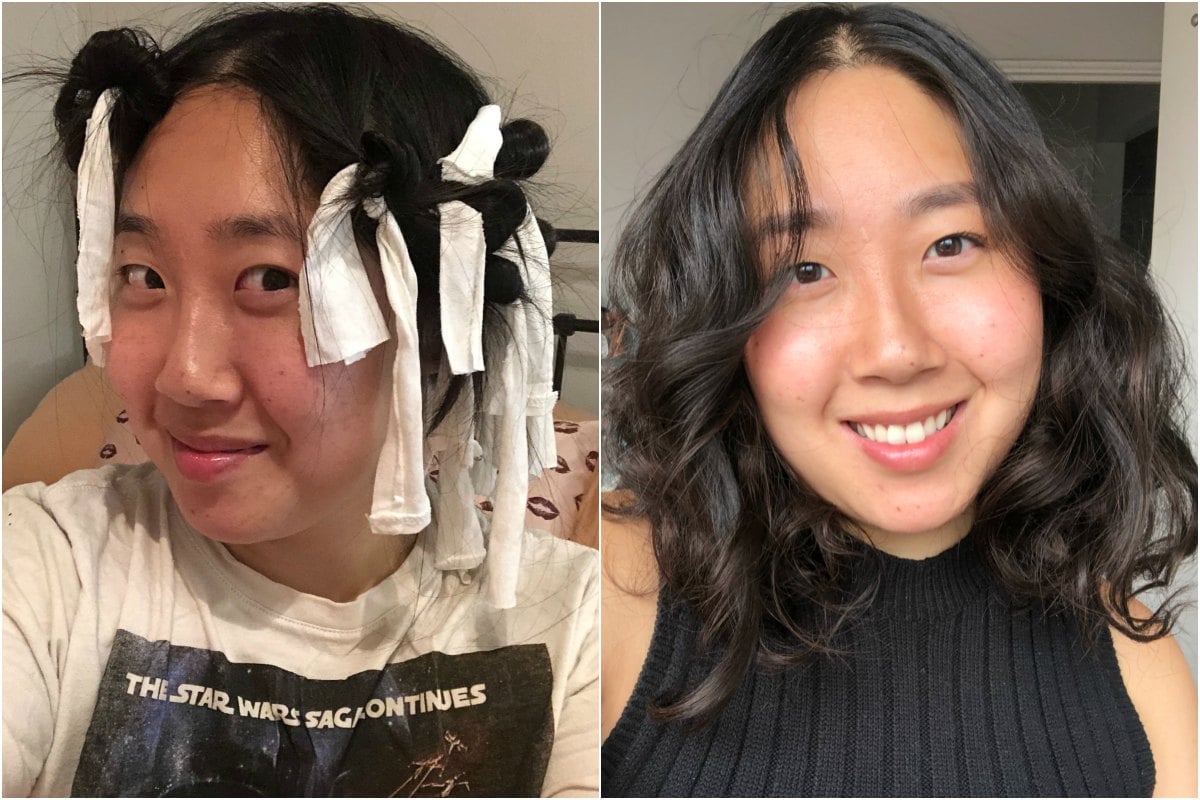 You Beauty host, snack influencer, general beauty expert and all-around very wise woman, Leigh Campbell, once said: "Life will be a lot easier when you stop fighting your hair's natural texture." While I acknowledge the logic in that statement, my collection of hair texturisers, volumising powders, curling iron and straightener would suggest otherwise.
I am a typical straight-haired girl who longs for curls. I would love to take part in the retro curly lob trend but have little skill with hot tools and don't want to invest time in daily styling. In other words, my options are limited.
Come in, rag curls. It's the no-heat, styling trick borrowed from the 1800s that's stood the test of time. You simply make some rags with an old t-shirt, pillowcase or towel – I used a stained white t-shirt – use this to curl your hair and sleep in said rags overnight. The result is a head of bouncy, voluminous curls that don't drop throughout the day and take minimal effort and time. It's a lazy girl's dream.
Hairdressers translated: Having trouble understanding your hairdresser? Have no fear, we've got your back. Post continues below.
But first, you're going to need to make yourself some rags. All you need to do is get your repurposed material of choice and cut strips of fabric roughly 20cms in length, with a width of three fingers. As you can tell by my handiwork, you don't need to be too precise at all.