Have you ever raised your window blind and wondered about the 'No Step' sign on the wing? Who in their right mind would be standing on the wing anyway? And why do we always have to raise the window blind before landing? The travel pros at Skyscanner Australia is curious, too, so they helped us dig deep to find the answers to some of travel's most perplexing questions.
Is the Black Box flight recorder really black?
In a word, no. It's actually a bright reddish orange so that it's easy to spot amongst crash debris. Invented by Australian scientist David Warren in 1953, the installation of black box flight recorders changed air accident investigations forever.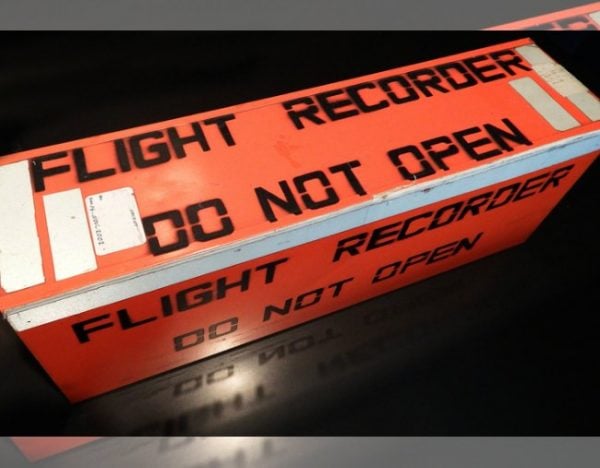 It's possible the seed for Warren's invention was when as a nine year old boy he lost his father to a Bass Strait air crash. 70 years later at his own funeral, Warren's casket bore the label 'Flight Recorder Inventor. Do Not Open.'
Why do aircraft still have ashtrays in the toilets?
Ashtrays aboard are one part of those quirky 'chicken and egg' conundrums. If you can't smoke onboard why have ashtrays? But if passengers do light up, where will they butt them out? It's hard to imagine a time when it was absolutely normally for passengers to light up their cigarettes as soon as cruising altitude was reached. Despite smoking being banished in the 1990's, aircraft lavatories are still fitted with ashtrays, in the event that a desperate nicotine addict can't help themselves and therefore needs a safe receptacle to butt out. Go figure.
Why do we have to raise the window shade before landing?
It's all about safety. Despite swanky new Boeing 787 Dreamliners replacing clunky window shades with self-tinting windows, most commercial aircraft still have solid blinds that raise & lower manually. Flight attendants walk the aisle before take-off and landing making sure blinds are all in the open position. The reason? In the event of a crash, visibility helps the crew to evaluate hazards if evacuation is required. Is there a fire? Debris? Fuel? Not something you want to think about, we know. So, please don't get cranky when you're woken up and asked to raise the blind – your survival may just depend upon it.
On the topic of travel... we really need to talk about plane etiquette. The Mamamia Out Loud team discuss. Post continues after audio.

What do flaps and spoilers on aircraft wings do?
Flaps and spoilers are a pilot's stop and go equipment. Spoilers help increase an aircraft's rate of descent without causing an accompanying increase in airspeed. Upon landing and once the wheels touchdown on the tarmac, spoilers are fully deployed like a brake to create drag which helps slow the aircraft down.
Flaps on the other hand, which are moveable panels on the trailing edge of aircraft wings, are used to increase lift during takeoff and landing. When the flaps are engaged they increase the curvature, or camber, of the wing which helps an aircraft generate the required lift.