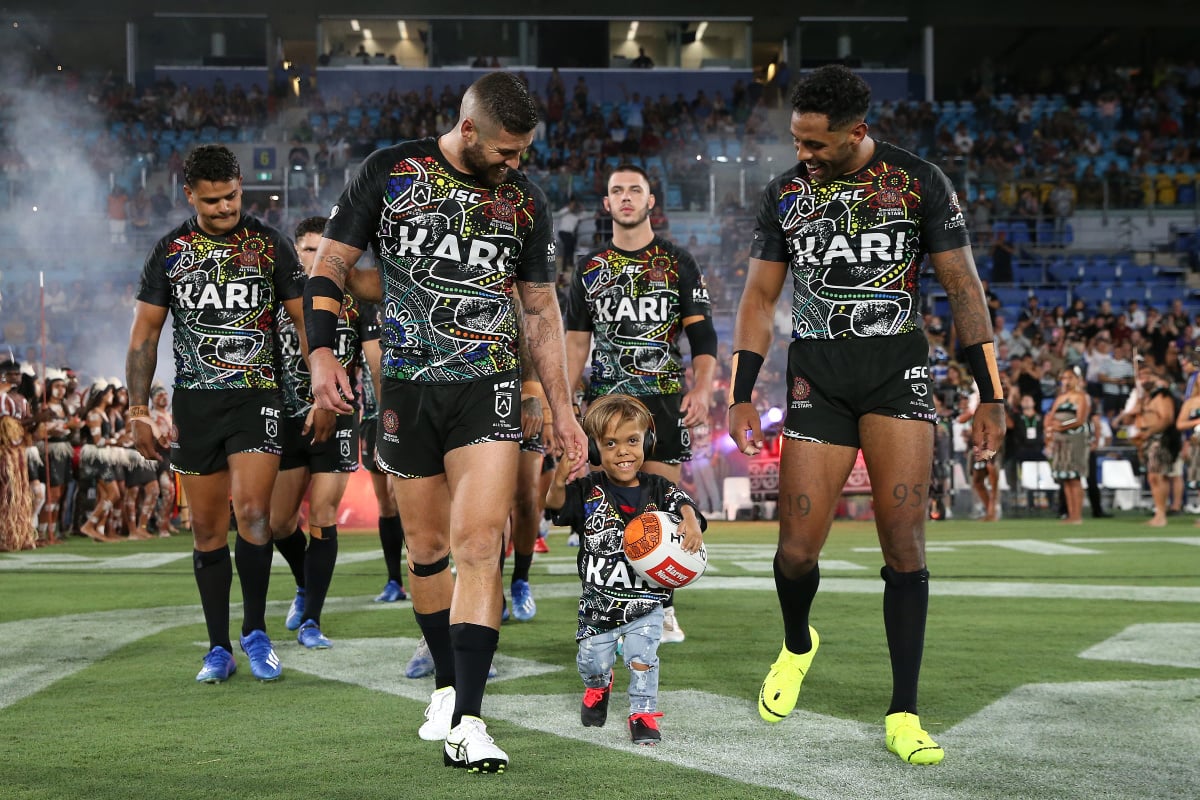 This article discusses suicide and may be distressing for some readers. If you or anyone you know needs support, you can call Lifeline on 13 11 14 or BeyondBlue on 1300 22 4636.
Last week, the world watched a six-minute video of an Australian schoolboy sobbing into the front seat of his mum's car, completely and utterly broken.
His name is Quaden Bayles. He is nine years old. He has achondroplasia, the most common form of dwarfism. And every day, he comes home from school wanting to harm himself because of relentless bullying.
On Wednesday, we saw both Quaden and his mum, Yarraka Bayles, at breaking point. A boy pleading for it to stop. A mother desperate for solutions.
Watch: Here's the video of Quaden Bayles, shared by his mother. Post continues below. 
Sadly, it's a familiar sight that never gets easier to watch. We know bullying in Australia has never been worse. We know one in four students has experienced bullying face-to-face and one in five has been bullied online. We also know bullying kills.
It's been two years since we lost 14-year-old Amy 'Dolly' Everett when she ended her life in 2018 after enduring horrific cyberbullying. Before Dolly, it was Jessie Tolhurst in 2016. She was also 14. In 2017, we lost 13-year-old Libby Bell to bullying, and in 2019, a Queensland father narrowly saved his 12-year-old son from a suicide attempt. His family came forward to warn other parents not to underestimate the effects of bullying on children's mental health.
But something about Quaden's story cut through the news cycle this week. The video showed us, once again, real-time, real-life proof that what we're currently doing to protect kids from bullying isn't working.
As Yarraka put it, we will lose more children to bullying unless something changes – and now.
Immediately, the video went viral, prompting people all over the world to offer Quaden and his family support.
On Saturday night, Quaden Bayles led his favourite sports team, the NRL Indigenous All Stars, on to the pitch for an exhibition match in Queensland against the New Zealand Māoris.
Quaden, who hopes to become a professional rugby player, strode out whilst holding the hand of team captain Joel Thompson.