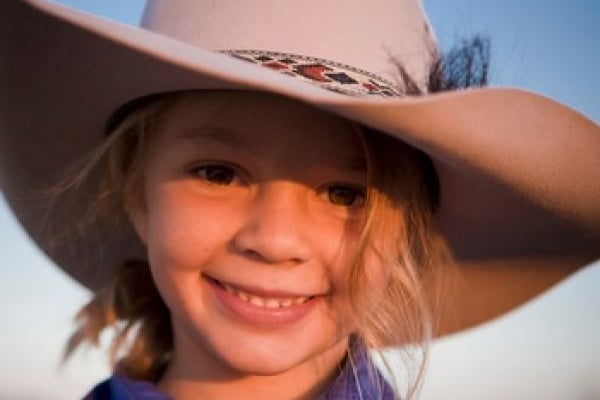 This article discusses suicide and may be distressing for some readers. If you or anyone you know needs support, you can call Lifeline on 13 11 14 or BeyondBlue on 1300 22 4636.
Amy 'Dolly' Everett was a 14-year-old girl when she ended her life in the first few days of 2018. Prior to her death, the teenager, from Australia's Northern Territory, had been relentlessly cyberbullied.
Before she passed, Dolly left a drawing with the simple words: "Speak, even if your voice shakes."
Those six words sent shivers down the spines of Australians as her devastating death stunned the nation – making headlines for weeks and months after.
Two years on from the tragedy, Kate tells Mamamia of the grief her family continues to endure and how they remain determined to shine a light on the severe impacts of bullying.
"People often ask us, 'how do you cope? We say, 'how can you not cope?'"
Kate says she and her husband Tick Everett "have learnt that grief is not linear nor is it predictable".
"In the early days we made a promise to each other to take each day as it comes, with no expectation other than to make it through," she says.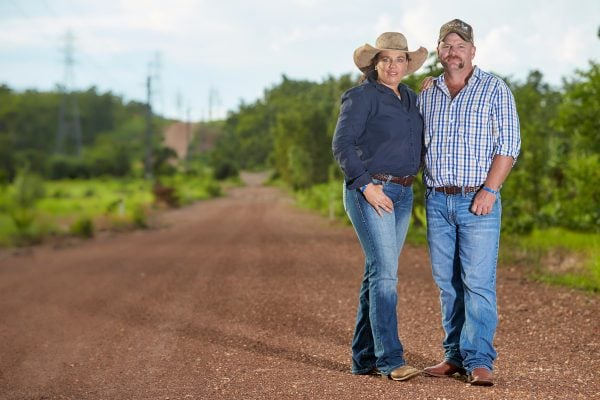 "We also made a promise to show [our daughter] Meg how to cope," Kate tells Mamamia, referencing Dolly's now 18-year-old sister.
"What Meg has witnessed and lived with, most would not cope with," the mother shares. "Meg lost her best friend that night and to her credit, she has found a way to tuck it in the back of her mind; no doubt as we both do, she thinks about it every day.
"This is not ignoring the pain or grief or the millions of tears."
She adds that in the two years since their youngest daughter's passing, they have "learnt that the support of friends and family is the most important thing."
"We feel fortunate that we have people who would literally drop everything to help – and they did, they do, and we know they will."
On the night of Dolly's death, as the family waited for emergency services to arrive at their small outback community, Kate Everett lay with her daughter's body and vowed her death would not be in vain. The parents have kept that promise, every day, through their foundation Dolly's Dream.