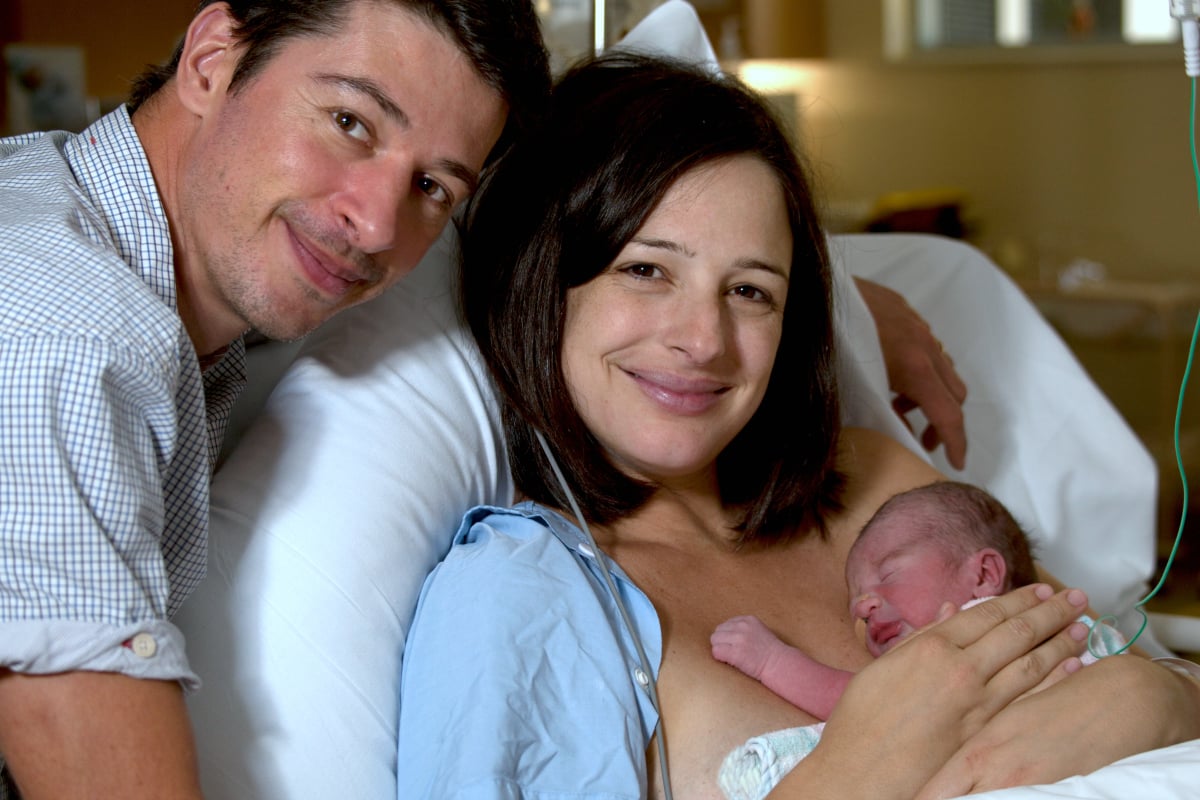 Public versus private healthcare. It's one of the key decisions a woman will make in planning a pregnancy and birth. It's also among the most contentious.
We're fortunate in Australia to have a robust public system, but those who have the means to afford private cover and the ability to plan ahead (waiting periods on pregnancy cover are typically 12 months) have yet another avenue of choice.
Each offers high-quality care and has advantages over the other.
Watch: Questions about childbirth, answered by mums. Post continues below.
So what sets them apart?
We asked mothers who've given birth in both public and private hospitals to share the biggest differences between the two.
1. Who looks after you.
In the private system, an expectant mother chooses her obstetrician. This choice may be based on a referral or recommendation, or simply based on who works at her preferred private hospital.
This obstetrician will see the mother through the entire process, from pregnancy appointments to the birth itself.  If they aren't available when the mother is ready to deliver (they may be with another patient, for example), they will send a colleague.
In the public system, the mother will typically be cared for by whichever midwives are on shift at the time of her prenatal appointments and delivery. An obstetrician may be involved for a complex pregnancy or delivery.
Some local health districts offer 'midwifery group practice', in which a mother is assigned a small group of midwives who are on call throughout the process. But places in these programs are typically pretty limited.
Most mums Mamamia spoke to identified having continuous care from a dedicated obstetrician as one of the key advantages of the private system.
But NSW mum, Jess, experienced the flip-side with her first birth.
"The main reason I decided to go private was that it was an IVF pregnancy and my fertility specialist recommended a particular OB… But I didn't find my OB very personable," she said. "I really like my GP and my medical practice has a midwife, so I got to see the same people with my second pregnancy anyway most of the time."
2. The cost.
Emily Callander, Associate Professor of Health Economics at Griffith University, recently conducted research that found that women who gave birth in the public system paid, on average, $500 in out-of-pocket costs. That covered all associated healthcare from conception right through to 12 months postpartum.
Meanwhile, in the private system, that figure was roughly $3,000.
So where does that difference come from?