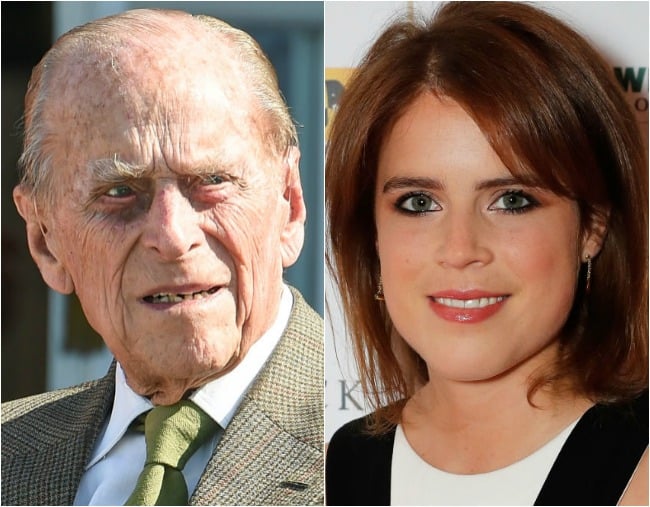 The British royal family is gearing up for Princess Eugenie's wedding in October, but the eldest member might be about to skip his granddaughter's big day.
According to a "well-placed" insider, who spoke to People magazine, Prince Philip is tossing up whether to head back to St George's Chapel for the second royal wedding of the year.
If the 97-year-old doesn't attend, Princess Eugenie will have her parents to blame, according to the source.
"He made a supreme effort for Harry. I would be very surprised if he did go, because he is so estranged from Fergie," they said.
"I think he will decide at the 99th hour."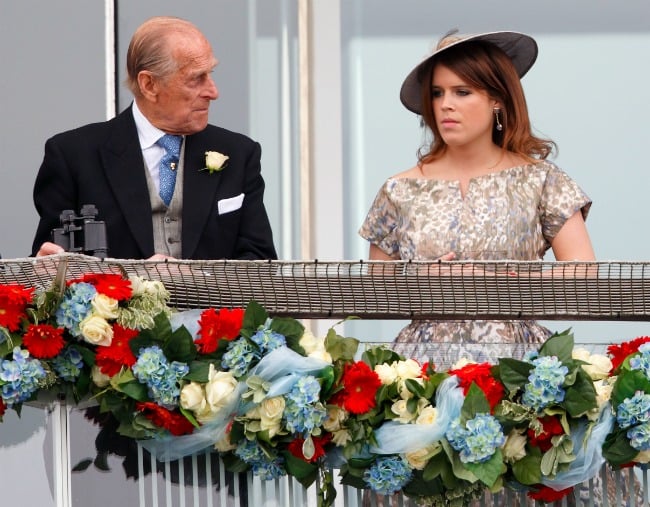 It's well known that the royal family hasn't exactly had a peachy relationship with Prince Andrew's ex-wife Sarah Ferguson, Duchess of York.
After Princess Eugenie, 28, and 29-year-old Princess Beatrice's parents announced their separation in March 1992, an otherwise cordial relationship (from the outside at least) started to go downhill.
Fair or not, when photos of Fergie topless while American financial manager John Bryan kissed her feet were published in the Daily Mirror, the royal family was said to be furious.