Based on what we know about the four-year-old, Prince George takes his responsibilities as a little royal gentleman very seriously. First, he was very adult when he wore full-length pants instead of shorts in public for the first time at the wedding of Prince Harry and Meghan Markle.
Now the young prince, who was a pageboy at the royal wedding on May 19, has proven that he is very grown up.
When the son of Prince William and Kate Middleton saw a fellow member of the bridal party on the verge of tears before the wedding ceremony, Prince George apparently began comforting her. Clearly, being a big brother has taught him a thing or two.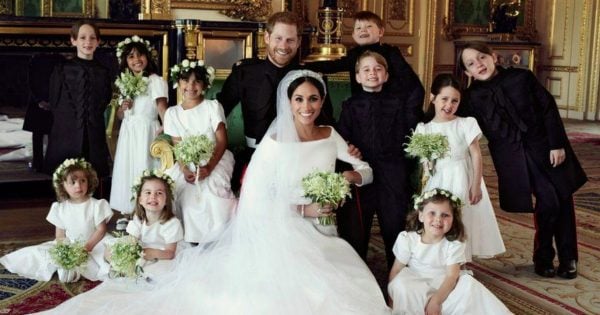 The bridesmaid in question was Prince Harry's two-year-old goddaughter Zalie Warren.
Royal experts Emilia Andrews and Omid Scobie shared the story on their Podcast, On Heir.
"She started crying when they were waiting for Meghan. It was only a couple of minutes," Andrews said.
"So Nanny Maria Borrallo kind of looked after her, and George apparently was trying to comfort her as well, which is very sweet."
Zalie was one of the seven bridesmaids selected for the bridal party. The other bridesmaids included Prince Harry's other goddaughter Florence van Cutsem, Remi and Rylan Litt who are the daughters of Markle's close friend Benita Litt, the youngest child of Markle's best friend Jessica Mulroney, Ivy Mulroney, and of course, Princess Charlotte.
Prince George was one of three pageboys, joined by seven-year-old twins Brian and John Mulroney.
Bloody adorable.