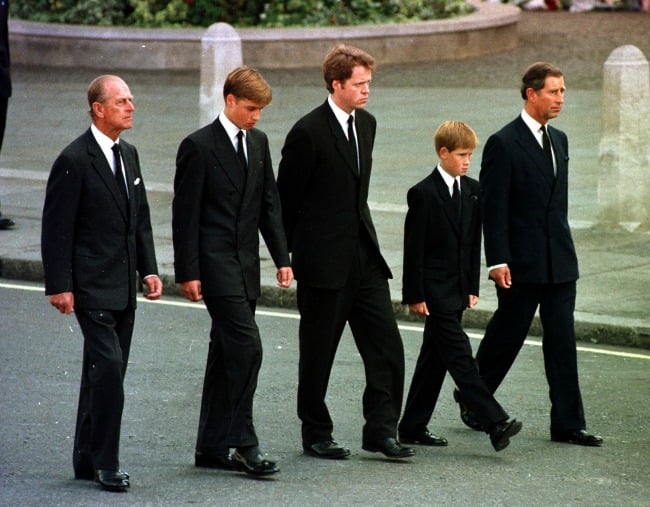 To catch up on all things royal family, make sure you check out our Royal Hub. We've got you completely covered.
It's a day in history that will never be forgotten.
At just 15 and 12 years old, Prince William and Prince Harry walked behind their mother Princess Diana's coffin at her funeral in 1997.
But the young princes didn't walk alone.
Not only did their father, Prince Charles, and their uncle, Diana's brother Earl Spencer join them – their grandfather Prince Philip walked too.
For years, many questioned why Prince Philip would choose to walk behind the coffin, as he was said to have had an "intense dislike" for Diana.
But now, in royal author Ingrid Seward's latest book My Husband and I: The Inside Story Of The Royal Marriage, the reason behind Prince Philip's baffling decision has finally been explained.
Originally, Diana's brother Earl Spencer wanted to be the only person to walk behind Diana's coffin.