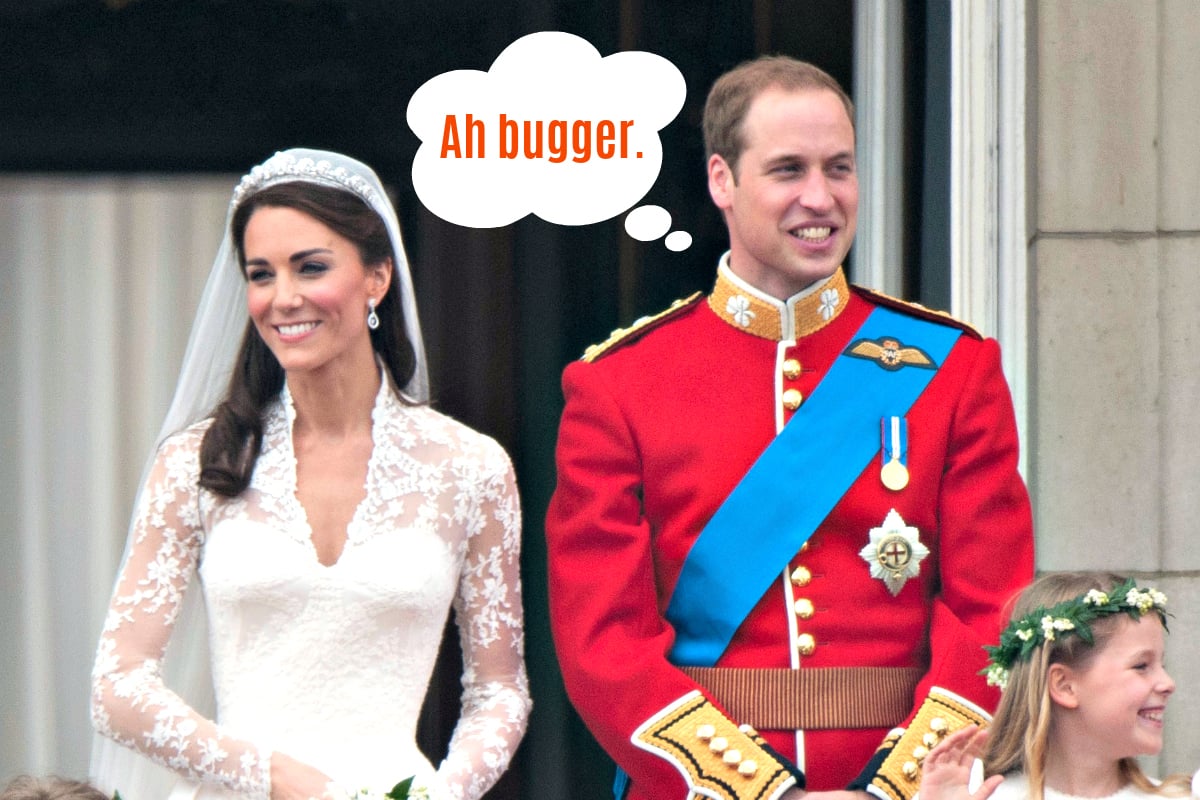 For more wedding planning content and real wedding inspiration, visit out Hitched Weddings hub page.
The Duke and Duchess of Cambridge Prince William and Kate Middleton's wedding was arguably the biggest spectacle of 2011.
In the UK and US alone, almost 47 million people tuned in to watch the first royal wedding at London's Westminster Abbey on April 29, 2011.
But if the groom could go back and do it again, there's one thing he'd do differently.
In an interview for a 2012 documentary to mark his grandmother's Diamond Jubilee, 36-year-old Prince William spoke of how exhausted he was on the actual wedding day.
Side note – ever wondered what the royal gets up to on Christmas Day? Here's a quick run down, post continues after video.
The now father-of-three said he watched Kate walk down the aisle in that iconic Alexander McQueen gown on just 30 minutes of sleep.
Not because of a last-minute booze up or urgent royal duties, but because of the thousands of people camping outside Clarence House and along The Mall the night before the wedding to secure prime position for the royal procession.
"They were singing and cheering all night long, so the excitement of that, the nervousness of me and everyone singing – I slept for about half an hour," he said .
Surely a Clarence House butler or maid would've been able to rustle up the future King of England a pair of ear plugs, but alas, it seems not.
Considering he'd had less than an hour of sleep, we think Prince William did a pretty good job of not falling asleep at the alter in front of the couple's 1,900 guests.
As for whether he took a nap at the wedding reception, we may never know.