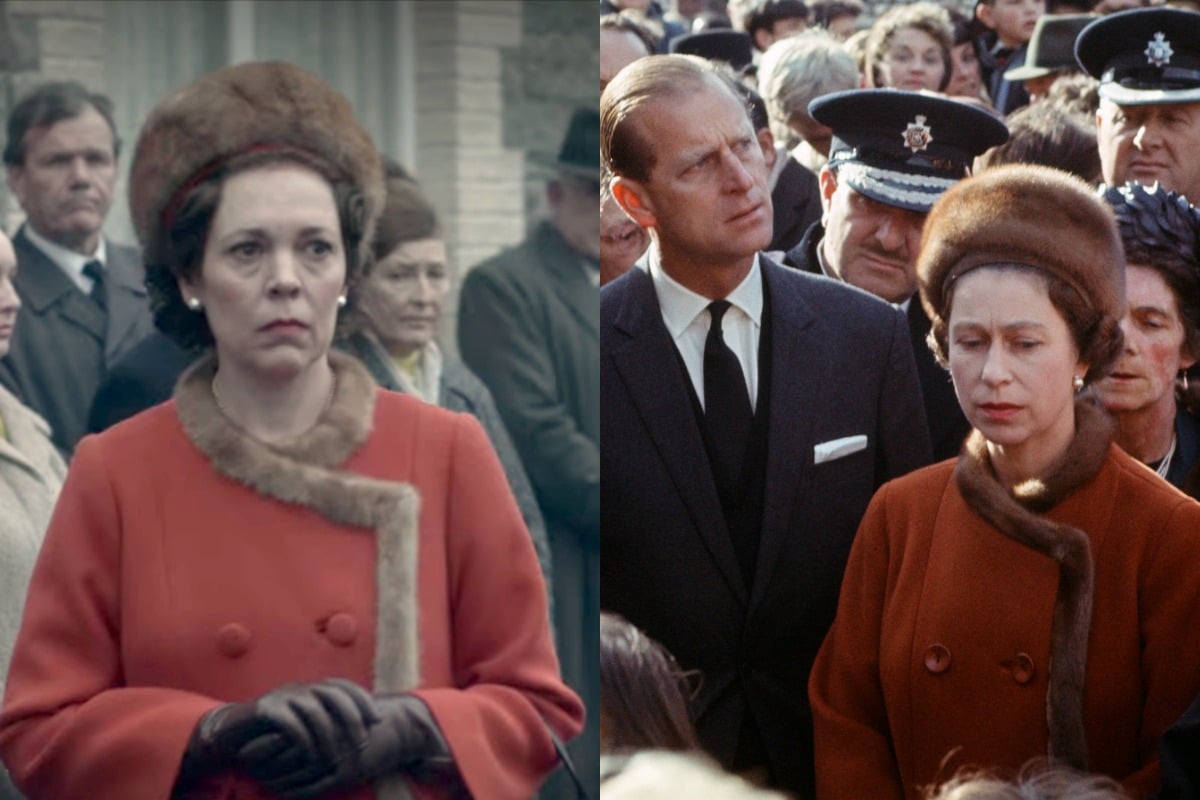 The Queen says her handling of the Aberfan disaster was the biggest regret of her reign.
What happened?
It was 9.15am on October 21, 1966, and roll call was just beginning for the students of Pantglas Junior School in Aberfan, Wales. It was the last day of school before the mid-term break, and it was only a half-day. The students had less than three hours before they could run off out the school gates and enjoy their holidays.
And then an avalanche hit, destroying the school and killing 116 children and five teachers.
This is the Aberfan disaster, which features in the third season of The Crown. Queen Elizabeth has reportedly described her handling of the disaster as the biggest regret of her reign.
How did it happen?
Aberfan is a village near the bottom of the Taff Valley. In 1966, it had a population of 5000, with many of the residents being employed by the nearby coal mine. Several spoil tips from the coal mine – huge piles of debris – were located directly above the village. One of them, Tip 7, was on top of an underground spring. The tip was 34m high. The danger had been discussed with the National Coal Board, but no action had been taken.
After three weeks of heavy rain in October 1966, Tip 7 began to move. A worker noticed it at 7.30am on October 21. Nothing was done.
Less than two hours later, a "dark glistening wave" of water-saturated debris poured down the hill, sounding like thunder, destroying two farm cottages and then hitting the school, knocking down buildings and burying everything under almost 10m of thick sludge, which soon started to solidify. Another 18 houses in the village were also destroyed.