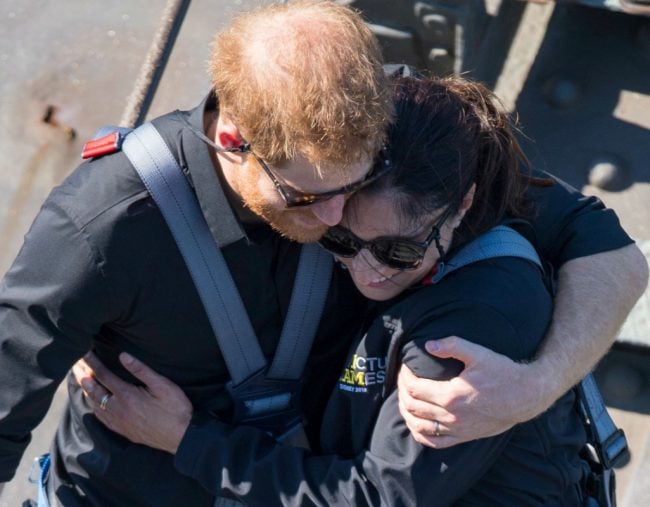 Warning: This post includes mentions of suicide.
Somehow, Prince Harry's compassion towards others is still continuing to impress us.
This week the royal had the most heartwarming response to being told to wrap up a conversation with a widow, who lost her Australian soldier husband last year.
While climbing the Sydney Harbour Bridge with Prime Minister Scott Morrison and a few select others on Friday, Prince Harry could be seen with his arms tightly around a woman.
That woman was 41-year-old mum-of-three Gwen Cherne, who is this year an ambassador for the Invictus Games, which Harry founded in 2014 and opened on Saturday.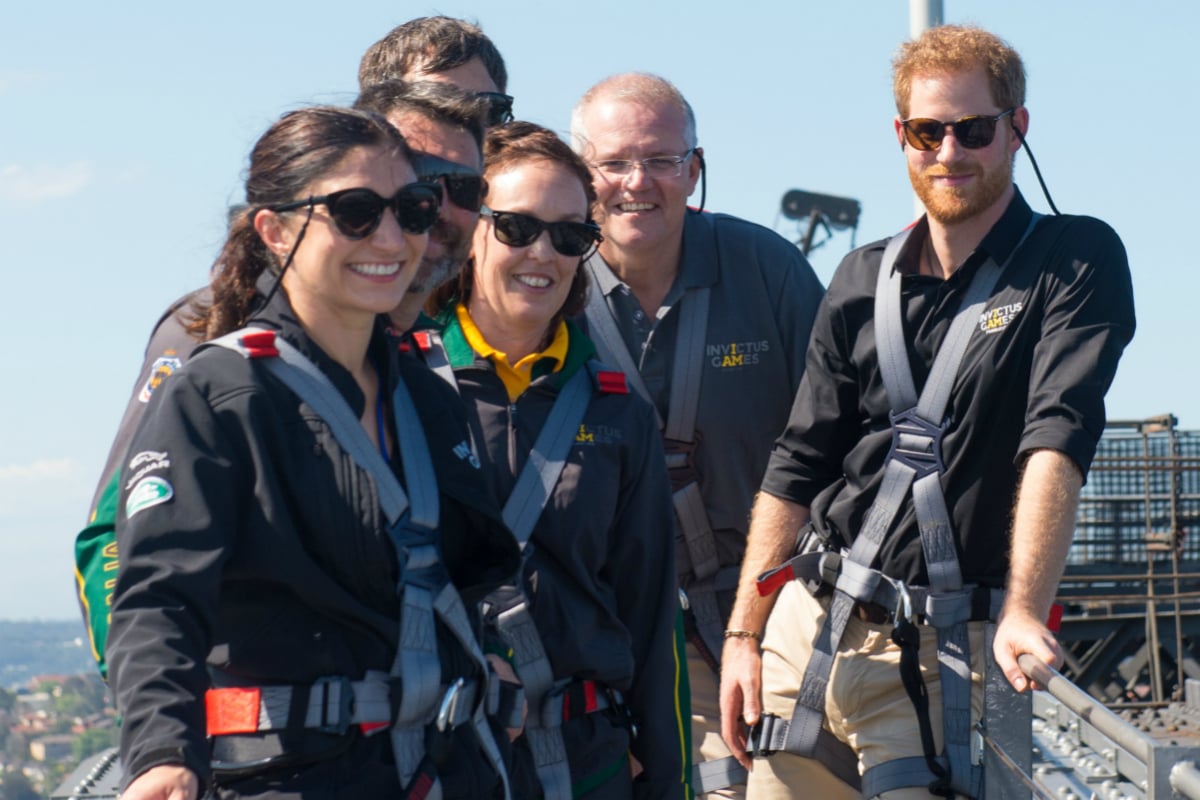 Gwen told People magazine she and Prince Harry were discussing mental health as she told him the story of her husband Peter Cafe, who died by suicide in February last year. The special forces officer had served in Afghanistan and Iraq and showed signs of post-traumatic stress disorder and anxiety in the years before his death at age 48.