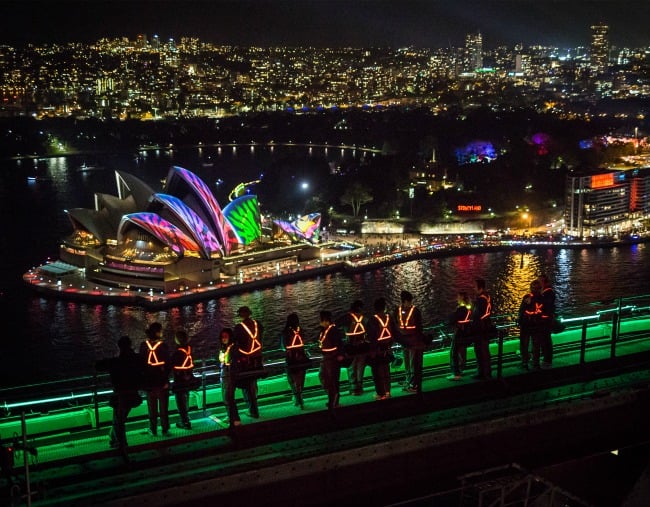 When it comes to having one of the best jobs in the world, being a BridgeClimb Climb Leader is up there. Literally. And for Tracy, who has been leading groups across the Sydney Harbour Bridge for the last three years, it really doesn't get much better.
The fact that "every day is something a little bit different" is one of her favourite things about being a BridgeClimb Climb Leader. Whether it be a new outlook on the stunning Sydney Harbour or the view from the top at a different time of day that she climbs, she is always facing a different perspective.
But aside from the many stunning views, Tracy also enjoys getting to know the people she's lucky enough to lead over the bridge.
"I get to learn about them, hear their different stories, find out the different reasons why they're climbing whether it be a birthday, a present, an anniversary or a bucket list," she tells Mamamia. "It's such a variety."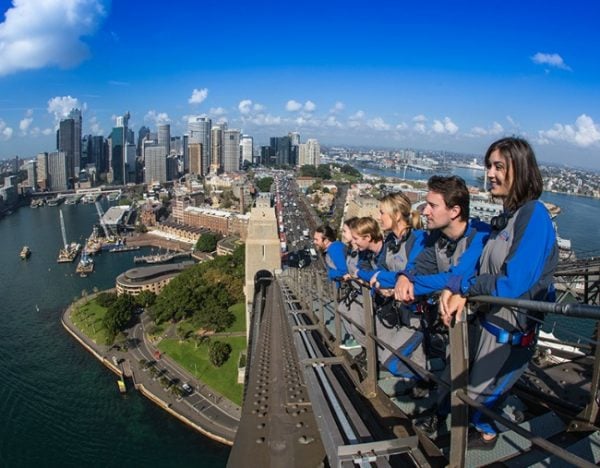 The best BridgeClimb moments I've witnessed...
"I'm a big romantic so I like the engagements and weddings we have at the top. It's such a special thing. When I arrive at work and find out an engagement is going to happen on my climb, I squeal," Tracy says without hesitation.
"We did the first same-sex marriage up there just before Mardi Gras this year, that was such a special thing to be a part of. I've done a few other weddings up the top as well and it's such a unique place to do it and I think the people that want to get married or engaged at the top of the bridge are a bit sort of quirky and I sort of relate to that. I'm a big sucker for that kind of stuff at work."
The best time of day to do BridgeClimb is...
When it comes to her favourite times to climb, Tracy has two standouts to share: a Dawn Climb and a Night Climb. But the reason she likes both of them she explains, are the same, which is "it's quite peaceful up there at those times."