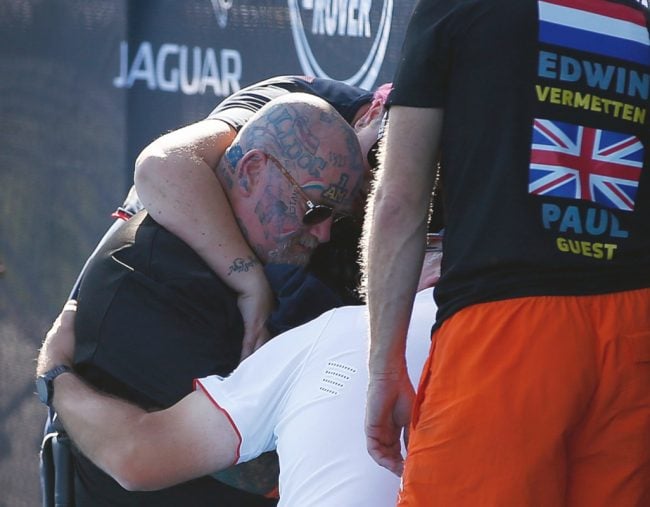 A heartfelt show of camaraderie after one Invictus Games athlete was overcome by emotion brought everyone watching to tears.
The Games wheelchair tennis got underway on Monday and a capacity crowd got to witness the extraordinary moment of teamwork and compassion.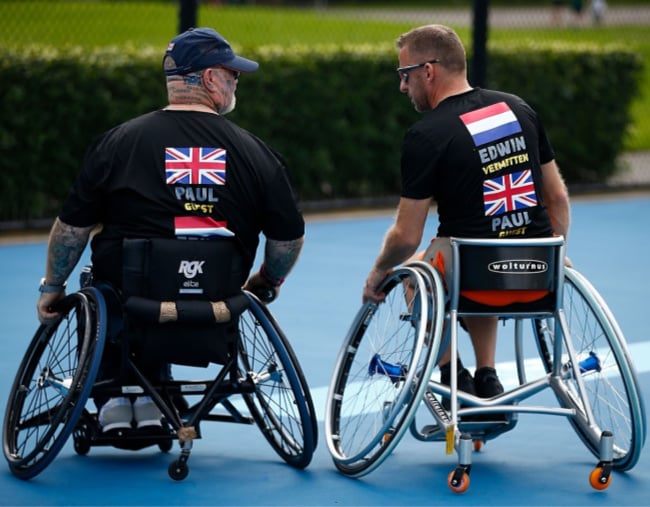 Teammates Paul Guest from the United Kingdom and Edwin Vermetten from the Netherlands were playing a tight match against Team USA when play was interrupted by the sound of a helicopter flying overhead.
Guest was visibly upset by the sound, so much so that he was unable to continue playing.
His teammate Vermetten, who he had just met a few days ago, saw Guest struggling and rushed across the court to comfort him in an incredible moment that shows the true spirit of the Games.
They held a lengthy conversation as they embraced - a moment that left spectators in tears.
Following their conversation, Guest recovered and was able to continue the game. Incredibly, Guest delivered the match-winning serve.