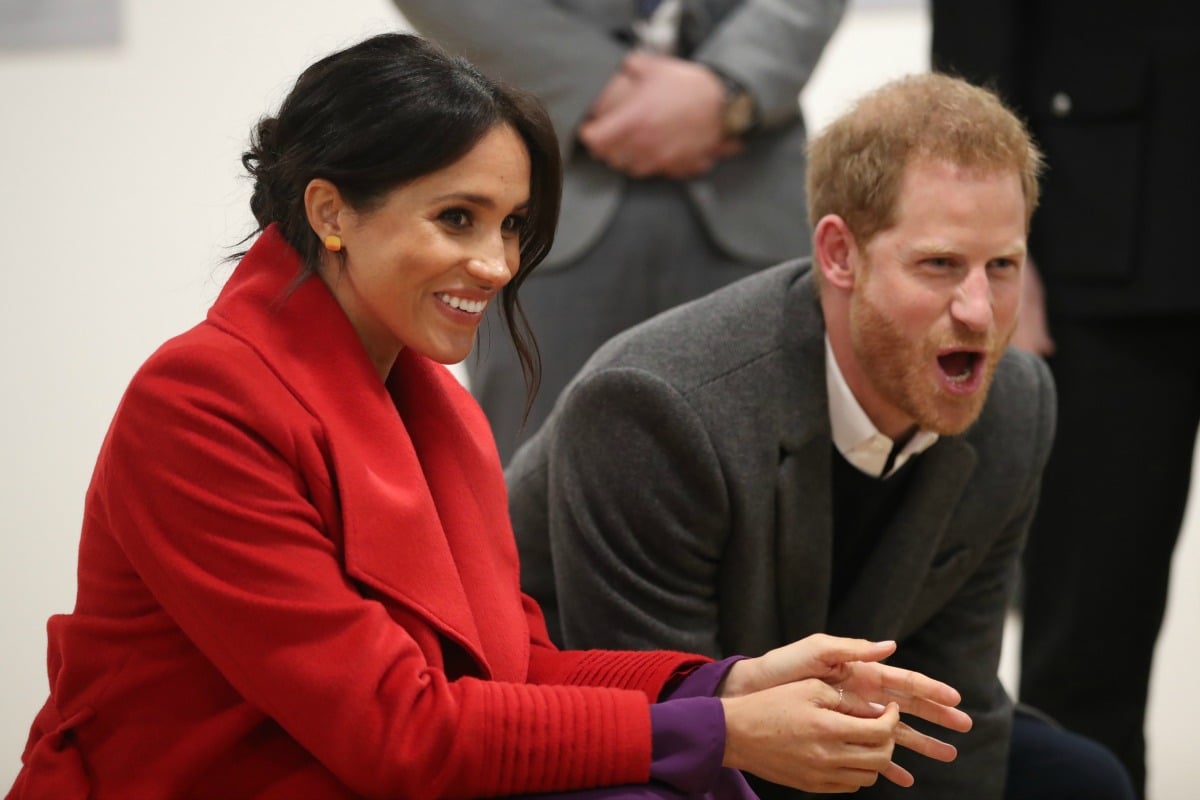 To catch up on all things royal family, make sure you check out our Royal Hub. We've got you completely covered.
There are just a few months to go until Meghan Markle and Prince Harry welcome their first child together.
The baby, which is due in late April or early May of this year, will bump a number of royal family members down the line to become seventh in line to the throne.
But that's not all – the Duke and Duchess of Sussex's baby will make royal history in a number of ways.
According to Express, the couple's child is expected to be the first Anglo-American to ever be born into the British royal family.
According to The Sunday Times, the baby will be born with dual nationality due to Meghan's citizenship status.
It's believed Meghan, who grew up in Los Angeles, began an application for British citizenship shortly before she became engaged to Prince Harry.
Although the former actress has since officially joined the royal family, she won't receive VIP treatment for her application, meaning it could still be several months before her application for British citizenship is approved.
Here's what Prince Harry and Meghan Markle looked like from birth to now. Post continues below…
It's not clear whether the Duchess will decide to renounce her US citizenship once her application is approved, however, if she doesn't give it up, any future children the couple have will also be born with dual British and American nationality.
"I'm quire sure we haven't had another British-American baby born into the royal family," royal historian Huge Vickers told The Sunday Times.
"But Meghan married an English prince so to all intents and purposes that baby will be British," he explained.
"For whatever reason, we don't seem to pay much attention to the nationalist of royal brides when it comes to their children. We just subsume them into the royal family."
It's believed Meghan intends to keep celebrating American holidays like Thanksgiving and Independence Day with her future children.
Meghan and Harry's baby will also make history as the first mixed-race child born into the British royal family.
Got January-Dread at the thought of a new year in your current job? Keen to take control of your life and be your own boss? Come and join Mia Freedman for the Lady Startup Activation Plan, an online course where she personally takes you through every step and gives you every resource to go from idea to launch. Enrolments are open for just a few days. Details here.