The Duke and Duchess of Sussex have had British special forces descend on their countryside home in Oxfordshire amid fears the newly married royal couple could be targeted by the Taliban.
In a new report in The Sun, the paper reports the threat was born from quotes dating back to 2013 from Prince Harry, when he returned from a 20-week tour of duty and publicly spoke of blowing "Taliban extremists to pieces".
"Yeah, so lots of people have," Harry said at the time, when asked if he had killed on duty. "The squadron's been out here. Everyone's fired a certain amount.
"Take a life to save a life, that's what we revolve around, I suppose. If there's people trying to do bad stuff to our guys, then we'll take them out of the game, I suppose."
Now, it's reported the royal couple are receiving the same official anti-terror protection that protects Buckingham Palace, the Prime Minister's office and spy bases, meaning their Oxfordshire home has been guarded with sub-machine guns.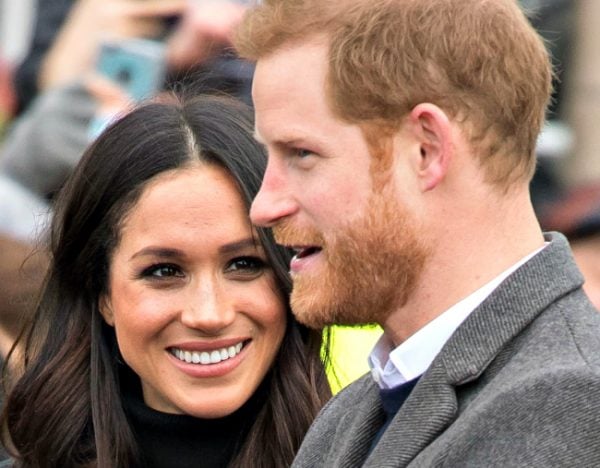 The Sun also reports the farmhouse has been classed as a "protected site" under the 2005 Serious Organised Crime and Police Act, authorising thst trespassers on the property could face six months' jail. The special ops team is usually reserved for high-risk targets in the city.
The news comes just days after it was reported the Duke and Duchess of Sussex have been forced to re-jig their honeymoon plans amid similar security concerns.
Recent security concerns meant the royal couple had to change their honeymoon plans. Last month, a source apparently leaked to Travel and Leisure that the Duke and Duchess of Sussex were venturing to Namibia for their honeymoon, and just as fast as the plans had been made, they had to be changed.
"The honeymoon destination has changed a few times since they started planning," Royal Expert, Omid Scobie, told ELLE.com.
"If a location leaks prior to travel, it compromises their safety on the trip, and they'll be advised by their protection team to change plans. William and Kate's protection officers ended up doing recon on two destinations before they settled on the Seychelles for their 2011 honeymoon.
"I heard that just over a month before the wedding, Harry and Meghan hadn't even booked a destination, so these plans have come together rather quickly."