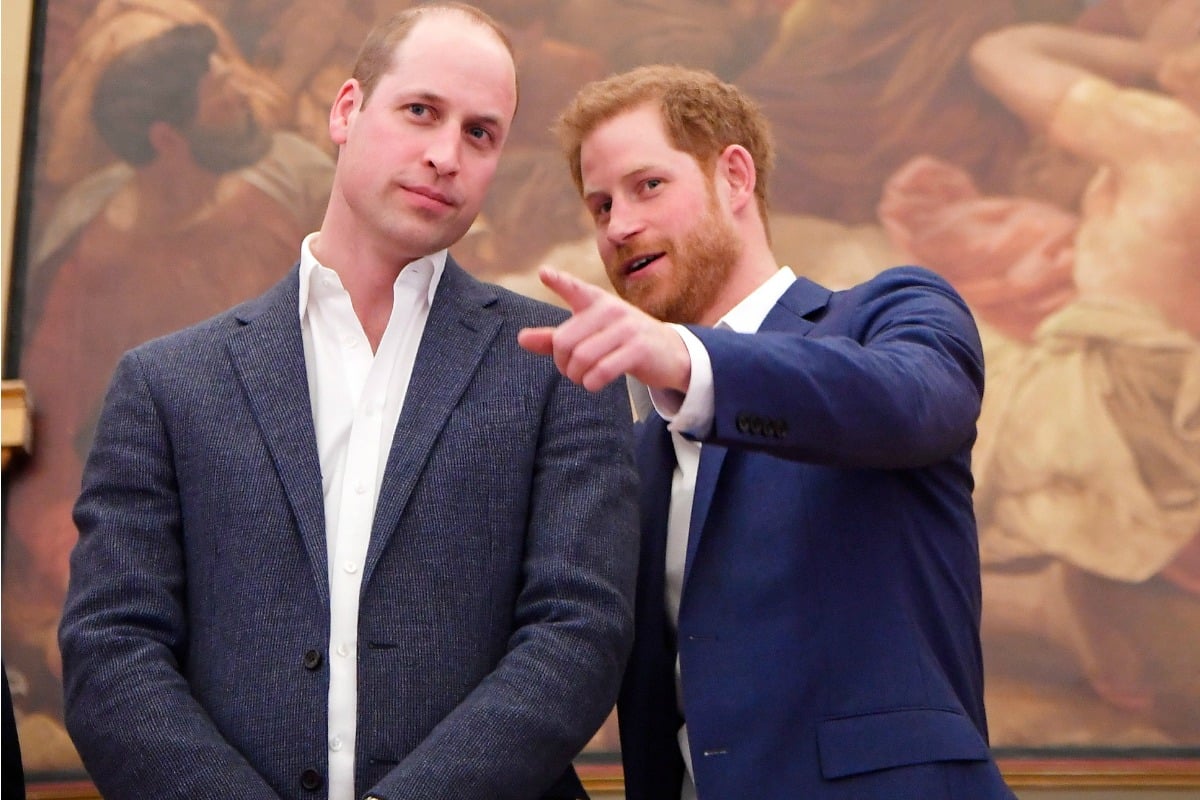 Prince Harry and Meghan Markle's big announcement last week to step back as senior royals is playing out in the media just as you might expect – with leaks, pile-ons and "sources" dishing gossip from the inside.
The British tabloids are known for their relentlessness (in fact, removing their influence is one of the big changes Meghan and Harry plan to make with this move), but that hasn't stopped the rumour mill from splashing damaging headlines across the front page.
But the royal brothers, William and Harry, are shutting down one storyline in particular.
The Princes are passionate about mental health, and have worked closely over the years with Heads Together. Post continues after video.
On Monday, in the Times of London, it was reported that the Duke and Duchess of Sussex felt "pushed away" by William's 'bullying' attitude.
The article suggested the brothers fell out because William wasn't friendly towards Meghan and that the Sussexes were "constantly being bullied".
In a joint statement to CNN, the brothers wrote, "Despite clear denials, a false story ran in a UK newspaper today speculating about the relationship between the Duke of Sussex and the Duke of Cambridge.
"For brothers who care so deeply about the issues surrounding mental health, the use of inflammatory language in this way is offensive and potentially harmful," the statement read.
Since Wednesday's shock announcement on Instagram, in which Harry and Meghan detailed their plans to become financially independent and split their time between the UK and America, there have been all sorts of reports from "inside" the Royal Family.
 

View this post on Instagram