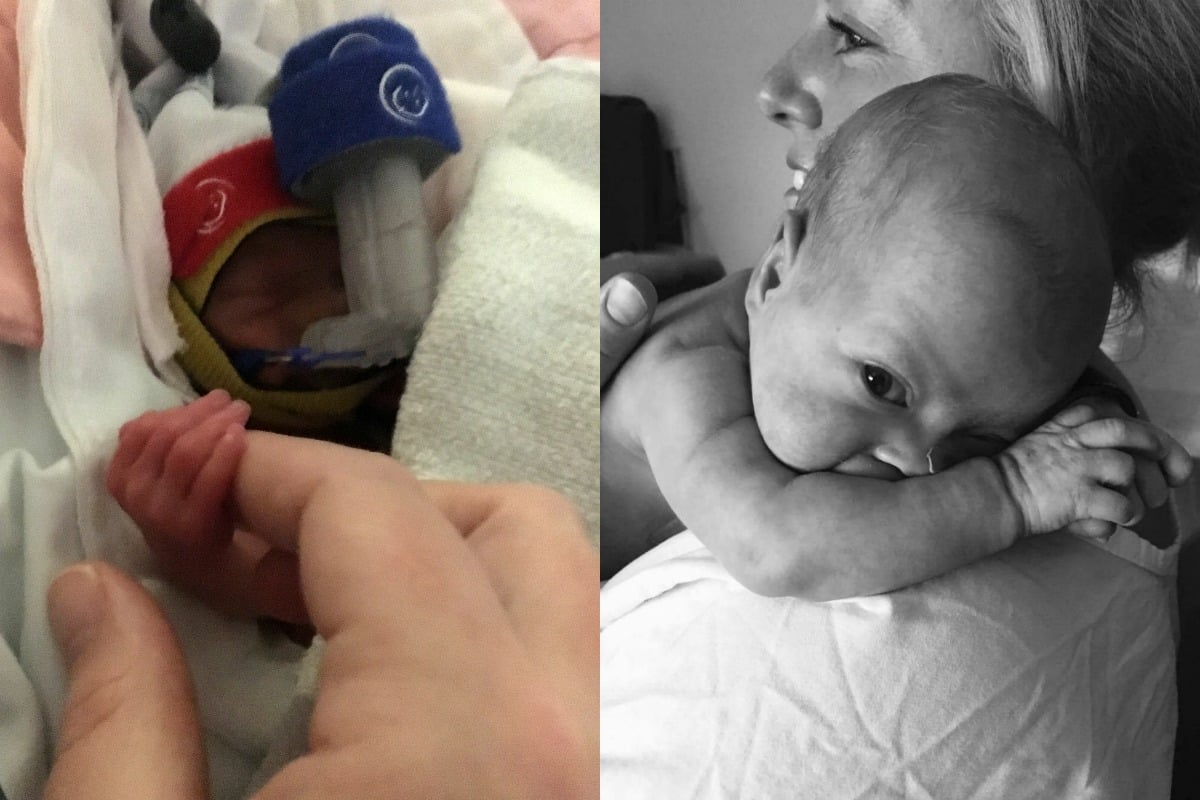 Early in 2017, my partner Ross and I discovered we were pregnant. We were told at nine weeks that we had lost our baby, only to find out a week later that she was in fact still thriving. We knew she was a fighter.
On July 23 at 4am, my waters broke in Bombala, two and a half hours from Canberra. I was just 25 weeks along. After a few panicked phone calls we were transferred by ambulance to Centenary Hospital for Women and Children in Canberra.
Throughout the ambulance trip, Ross and I didn't talk much. We were so invested in this little baby and we had no idea what the outcome was going to be.
Once we arrived at the hospital, we spoke to a range of medical professionals about statistics, risks and likely outcomes for a baby being born at 25 weeks. We were told that if our baby did survive, we would be looking at a four-to-five month stay in hospital. That meant not going home until Millie was strong enough to breathe on her own.
A little voice inside my head said, "How will you manage that?" This was not the journey to motherhood that I was expecting.
On our new parenting podcast This Glorious Mess Little Kids, hosts Tegan Natoli and Leigh Campbell share their very different birth stories. Post continues after audio.
I hadn't gone into labour yet, so we were transferred to antenatal at 25 weeks gestation. Once things settled down, we started to meet people in similar situations to us. One couple was Mel and Mark from Tumut, staying just down the corridor from us. They were pregnant with twins and there had been some complications.
Mel and I were on bed rest, so it was the boys who developed our friendship at the start.
Mel and Mark welcomed their twins on July 30, and we had Millie soon after on August 1 at 26 weeks, weighing just 866 grams. We didn't see Millie straight away and didn't get to hold our precious daughter for many days after she was born.