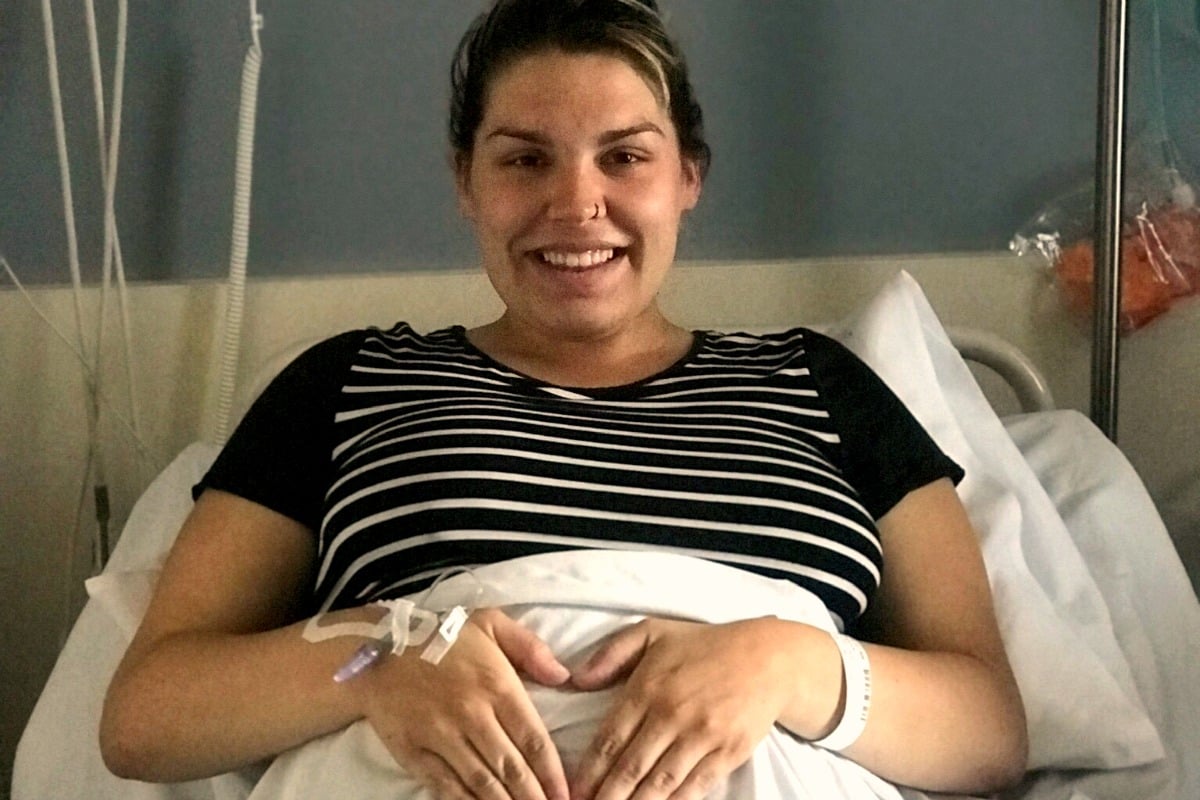 Caitlin Mason remembers the moment she found out she was pregnant. It was only a few days before she gave birth to a beautiful baby boy.
The Pakenham woman had no inkling that she was expecting a baby in the lead up to the news.
Caity, 25, said she had been taking the birth control pill and was getting a regular period every 28 days. The only symptoms she experienced were tiredness, soreness and a slight weight gain that she put down to her busy lifestyle.
Questions about childbirth (answered by mums and non-mums). Post continues after video. 
"At the time, I was working for a debt collection company and had a 5am start in the city every morning. I was exhausted, but I put it down to my stressful, high demand position. I never really had a break," Caity said.
"I also had a sore back sometimes, but I thought it was from playing netball or water skiing."
Even when Caity began experiencing stomach pains, she still did not suspect she could be pregnant.
"I sometimes get cysts on my ovaries, so I thought they were the cause of my tummy pains," she said.
"But they got worse and by the next day and I felt sick. I drove myself to the hospital that evening and was in excruciating pain."
On January 21, Caity was admitted into triage, administered morphine and had blood tests done.
"At around midnight, the nurse and doctor came in the room and told me I was around 35 weeks pregnant. At first, I was dumbfounded. I was in complete shock," she said.
"Then I began to worry about whether the baby was going to be okay. I drank during the pregnancy, took migraine medication and had no prenatal care."
Hosts Monique Bowley and Bec Judd chat with our resident obstetrician, Dr Joseph Sgroi about what happens next once you find out you're pregnant. Post continues after podcast.