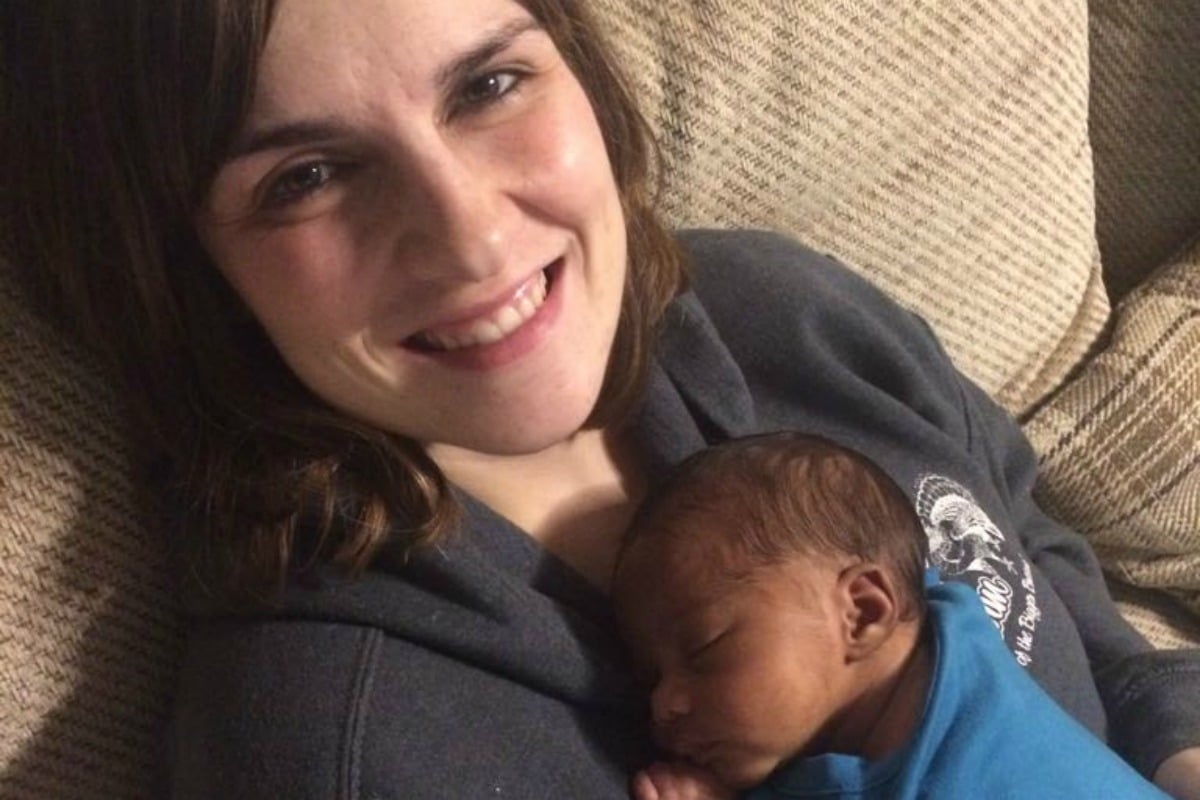 Warning: This post deals with postnatal depression and might be triggering for some readers.
Pregnancy and the birth of her second child should have been a happy time, but British journalist Anna Ceesay found herself feeling low and anxious. She hid how she felt from her husband and family. Asking for help was the start of a journey that led to better mental health and an exciting new venture.
January 2017
I'm scared, and I feel very alone. I feel like there's no way out of this.
I'm eight months pregnant with my second child and I don't feel good. I'm in my car, parked outside my daughter's preschool. I've just dropped her off.
For the past two months, I've been waking up in the morning with a sinking feeling in my stomach that stays there for the whole day. It's not every day – some days I feel normal, great even. But when I do start to feel anxious or low, I hide it very well from everyone around me. I haven't told anyone – not even my husband or parents.
But I've decided that today, I'm going to ask for help. I pick up my phone and dial the helpline number I've been looking at for about a week. A lady picks up on the other end. I stutter. And start to cry. Saying these words out loud for the first time is harder than I thought it would be. "I think I need some help", I tell this perfect stranger who I've never met. She is very kind, and tells me to make an appointment with my doctor.
Repeating "I need help" to my doctor is hard too, but not as hard as the first time. I'm still very emotional and scared. "I'm worried if I tell you how I'm feeling then you'll take my daughter away" I tell her. She reassures me that that's not going to happen, that I've done the right thing and that she's going to get me help.
5 Lifestyle hacks to help with your anxiety. Post continues after video. 
I'm incredibly lucky as I'm fast tracked to receive one-to-one CBT (Cognitive Behavioural Therapy) sessions with a perinatal clinical psychotherapist through the NHS.
I have about 12 sessions with my therapist on and off until my baby is six months old. These sessions are life changing and mind-blowing. They teach me that I'm more than my thoughts, that my thoughts don't need to control me, and that I can even change my patterns of thinking.
The sessions are sometimes really hard, but sometimes really fun!
After being very hesitant at first, ("I'm not someone who needs therapy" having been my mantra for years), I actually start to look forward to it. We talk about so much stuff – from my negative feelings around my birth plan, then after my son was born adjusting to looking after two kids on even less sleep, to my fears of giving everyone food poisoning (I used to google how long to cook a chicken every week, even though I always bought the same size chicken and knew how long to cook it for).
My therapist sits patiently with me as we write down a food plan in order to manage those feelings. We also talk about my values in life, what's important to me as a mum, a woman, a wife, a career gal.