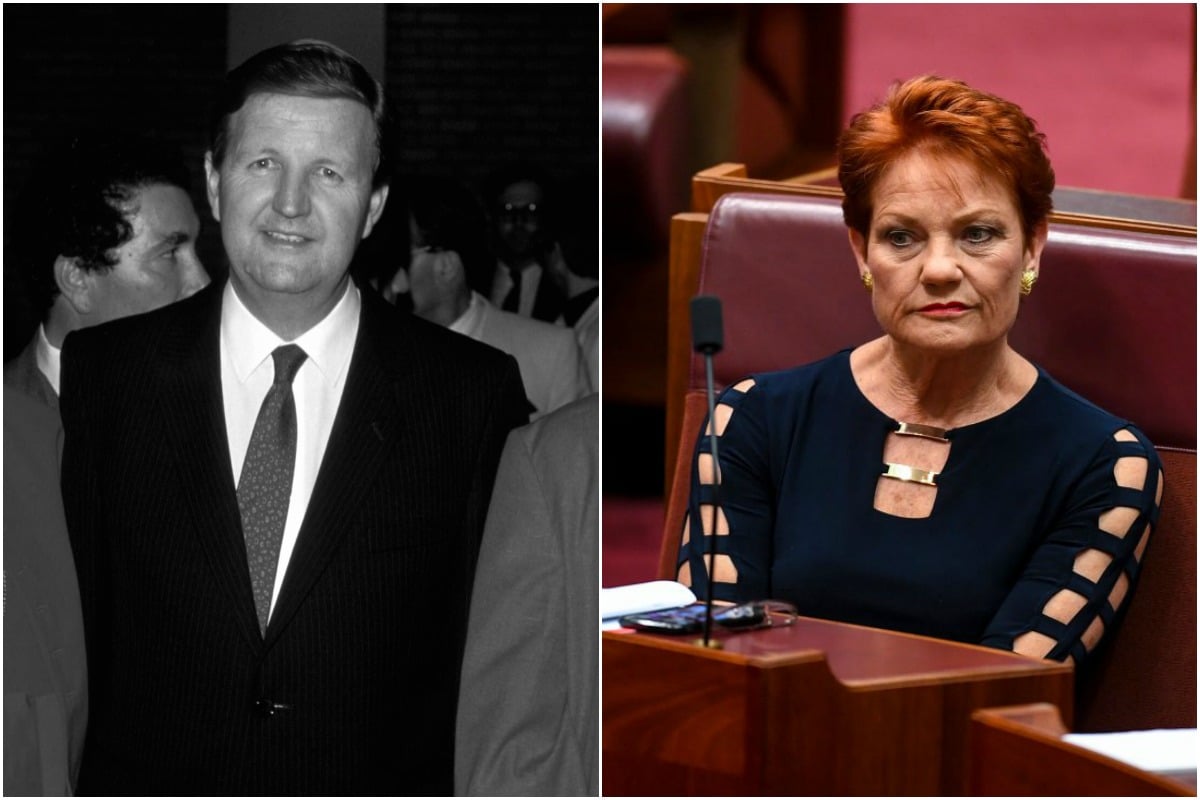 One Nation leader Pauline Hanson is in hot water after footage has surfaced of her seeming to suggest the 1996 Port Arthur massacre, which killed 35 people, was a government conspiracy.
The footage is part of a three-year undercover investigation by Al Jazeera, which also found that One Nation's Queensland party leader Steve Dickson and Senator Hanson's chief of staff James Ashby made the case for funding in meetings with pro-gun groups in the US.
Yesterday Hanson fronted the media, claiming she and her colleagues are the victims of 'selective editing' and entrapment, slamming Al Jazeera's documentary as a "political attack".
On Port Arthur, Hanson yesterday claimed: "There is no question in my mind that Martin Bryant was the only person responsible."
But in the damning footage, Hanson notes she has a "lot of questions" about Port Arthur, and references "comments made on the floor of parliament."
Here's Hanson's press conference damning the report. Post continues after video.
The 'comments' she is referring to are those made by former NSW Premier Barry Unsworth in 1987, just under nine years before the massacre that changed gun laws in Australia.
Mr Unsworth was in his final months as Premier, when a gun summit was called in Canberra by then Prime Minister Bob Hawke. It was called in reaction to four mass shootings in Sydney, Melbourne and the Northern Territory that had all occurred in less than a year.