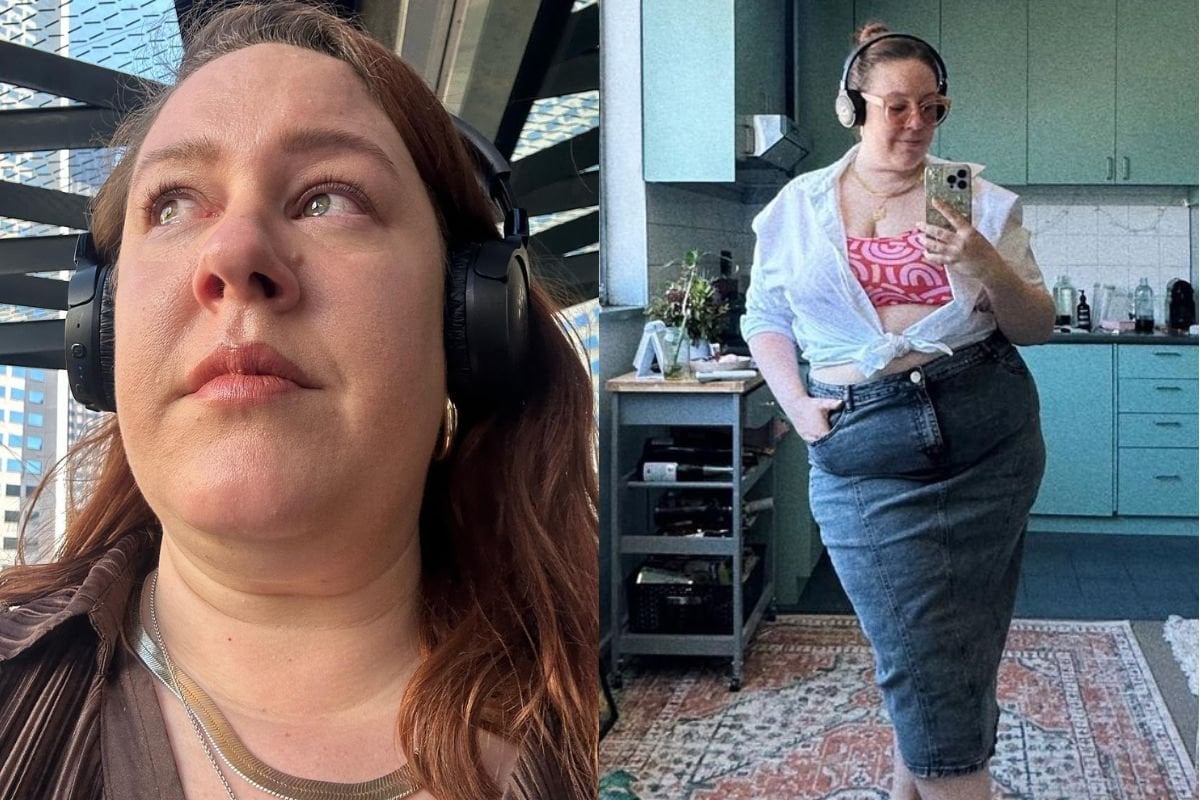 There's a familiar coming-of-age montage that perhaps every woman hopes to have at least once in her life.
You know the one.
Where a girl dances her way down the aisles of a retail store, shimmies dresses off of coat hangers and shoves piles of linen and silk and cotton into the hands of a (presumably) disgruntled shop attendant.
Watch: how to improve your daughter's body image. Post continues after video.
Then she will march to a changing room, with her wardrobe thrown over an arm, and she will be careful not to rip the tags, and she will try on everything.
She definitely won't buy most of it. A shirt could fit weirdly. A dress might not sit snugly enough at the hips. It's not like a single pair of jeans can cater to every woman.
Not everything will look right.
But she will have tried it all on.
She'll have inspected every frock, every garment and every inch of her body in the mirror with a microscopic eye because she wants to look perfect.
Because she wants to feel beautiful in what she wears.
This is a universal experience for many women.