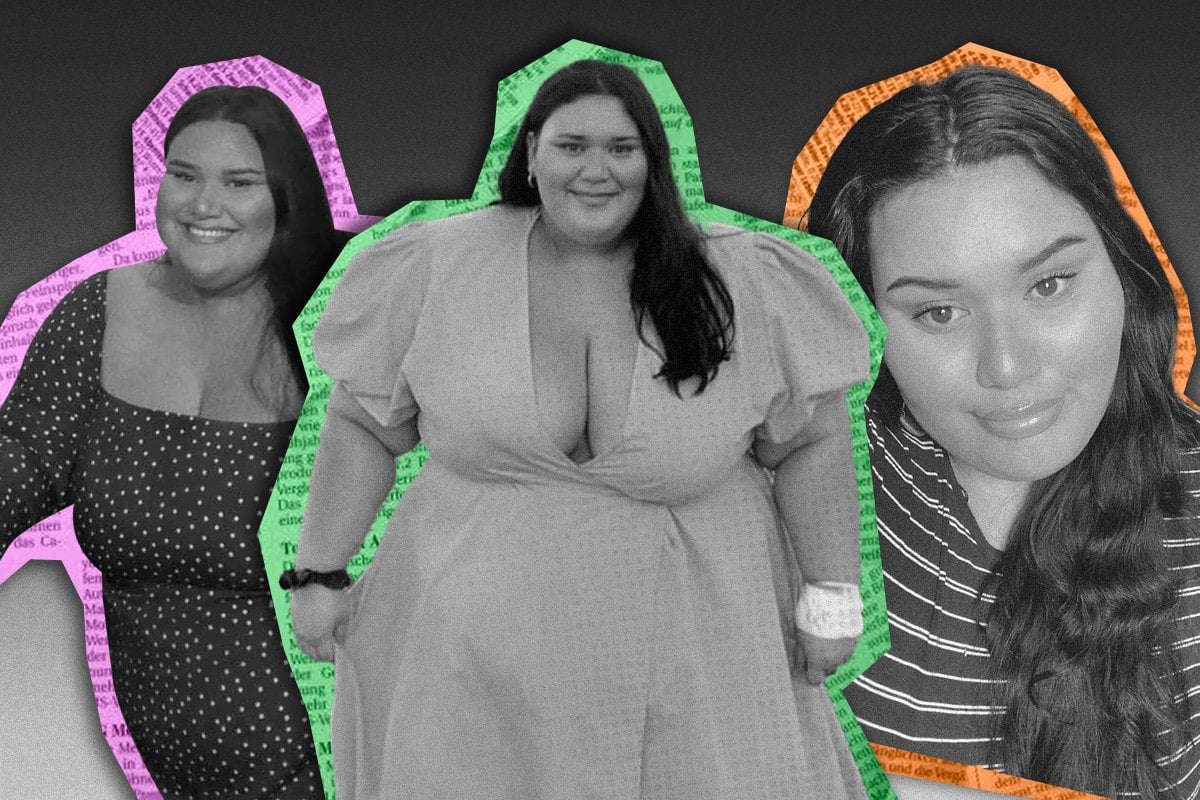 This International Women's Day, Mamamia is creating the world we wished we lived in via our website and socials. That's why today on Mamamia, you'll see headlines we wish existed. But we cannot write these stories. Instead, the story will reveal the reality of what the world really looks like for women in 2022. You can read more about our pledge to #BreakTheBias this IWD here.

This is the headline we wish we could write on International Women's Day: Women of all sizes say they have absolutely no trouble finding clothes that fit at the local shopping centre.
But this is the reality for women in 2022: 
Shopping online as a fat woman is hard enough, and near impossible if you try your luck at any store.
Of course, if you're a woman who is plus-size, then chances are you're already very aware of just how hard it is to shop in store when most brands refuse to stock over a size 16. 
But let me set the scene, anyway.
You're a teen girl at the shops with your friends, who are no bigger than a size 10. You, on the other hand, are a 'whopping' size 18. 
You don't fit anything, except for the socks and the headbands, but your mates have all gotten brand new outfits. You've been dragged into every store. You don't try anything on. Instead, you wander around aimlessly while trying to avoid the pointed eyes of the shop attendant. 
Maybe they know what it's like to shop while fat, but chances are they have no idea that this situation is extremely daunting.