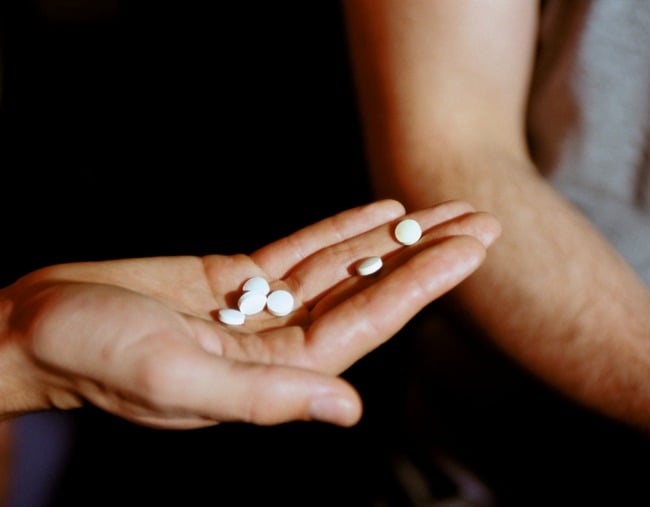 There are renewed calls for pill-testing at music festivals after the deaths of a 22-year-old and a 20-year-old man and the hospitalisation of several others after taking substances at festivals in NSW and Victoria at the weekend.
The 22-year-old man, identified as Josh Tam, died in Gosford Hospital on Saturday evening after taking an "unknown substance" at the Lost Paradise music festival on NSW's Central Coast.
Another man and woman were also taken to hospital after ingesting what is also being reported as an "unknown" substance at the same festival and were later discharged.
Meanwhile, at Victoria's Beyond The Valley festival a 20-year-old man from Mansfield in Victoria's northeast, died on Tuesday after a suspected drug overdose on Saturday night.
Two other men were hospitalised after suspected drug overdoses at the same festival.
The deaths have reignited the debate over pill-testing and whether it should be introduced at music festivals to prevent deaths and serious injuries, with the NSW and Victorian governments so far refusing to entertain the idea.
Back in September, after the deaths of two festival-goers in similar circumstances, Daniel Morrison called for pill-testing to be introduced. Here's what he had to say…
***
30,000 people converged at the Sydney Regatta Centre, just outside of Penrith, for the Defqon 1 festival last weekend. They came to dance, and by the end of it, two young people had lost their lives. 23-year-old Joseph Pham from Edensor Park, and a 21-year-old woman from Melbourne. Our thoughts are with their friends and families in this time of grief, and naturally we look to how we can spare others the pain of losing loved ones.
These deaths have prompted the Premier to declare, "I never want to see this event held in Sydney or NSW ever again. We will do everything we can to shut this down."
The benefits of music festivals have since been acknowledged, and I'm glad I don't need to defend them. Their contributions to our economy and culture deserve more than that. But there is clearly a dangerous element which must be addressed.
Let's look at the facts. In 2016, 18.78 million tickets were issued to live performance events, generating ticket revenue of $1.43 billion. That doesn't include the food and beverage and transport and merchandise etc. This is clearly big business. That's more than the combined attendances at AFL, NRL, Soccer, Super Rugby, Cricket and NBL. About 1.5 million of those tickets were for festivals.
Now at the same time, there are about 5,500 deaths per year from drugs at festivals. Wait, no, sorry, that's alcohol. Drugs at festivals is about 60. No hold on again, sorry. That's organised sports. Drugs at festivals is about five. Five deaths. Maybe 10, depending on the year.
The vast majority of people who have chosen to take drugs at festivals appeared to have a good time. Some didn't, and a handful have died. Way less than have died playing sport, but still. We don't want people to die. So how can we help prevent it?
The current strategy involves spending millions of dollars on an almost military-style operation. Hundreds of officers are deployed with dogs, and punters are made to walk an intimidating gauntlet just to see their favourite artists play.
359 people were searched at Defqon, and only 69 were found with drugs. An 81 per cent false positive rate is a startling waste of public funds. Especially given how many drugs got in anyway, and especially given that under this policy, two people just died.