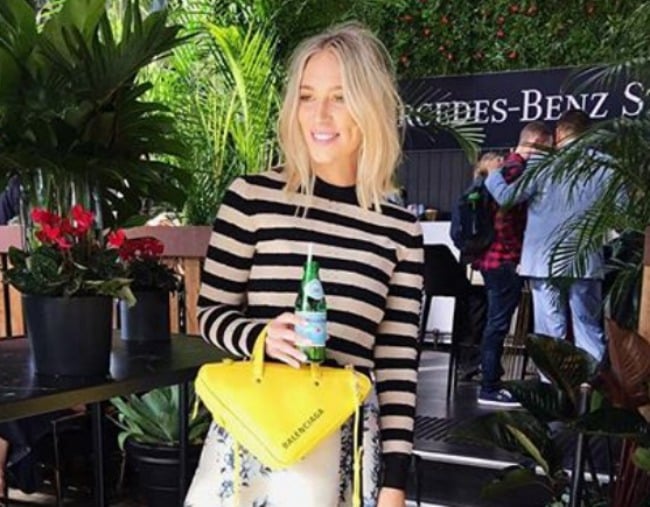 Yesterday it was revealed Phoebe Burgess is pregnant with her second child.
The 29-year-old is already mum to a 17-month-old daughter, Poppy, with her husband, football star Sam Burgess, 29, and while she says they're overwhelmingly "excited" to be growing their family, she admits they're probably a little bit "mad" too, given the close age gap between kids.
"It is awesome. We're honestly over the moon," she tells Mamamia.
But while the secret is out now, Phoebe admits it was tricky keeping her pregnancy under wraps for as long as she did – especially in the early stages, because she was so sick.
"I get my sickness in the evening, but to be honest, I was sick all day with this one," she says.
Still, Phoebe somehow managed to push through it, putting in several glamorous appearances at Fashion Week in Sydney last month.
And while the rest of us where none the wiser to the fact she was with child, Phoebe says she actually felt kind of awful.
"I was pretty sick at the time," she admits.
"I told a couple of the girls that I was attending a couple of the shows with, and I just had a bag of Allen's lollies in my Balenciaga, and I was eating those during the Bianca Spender show. I had to hide it away. But the girls were just great with helping me. I think it's important to tell the people who you're close to, especially in work situations."