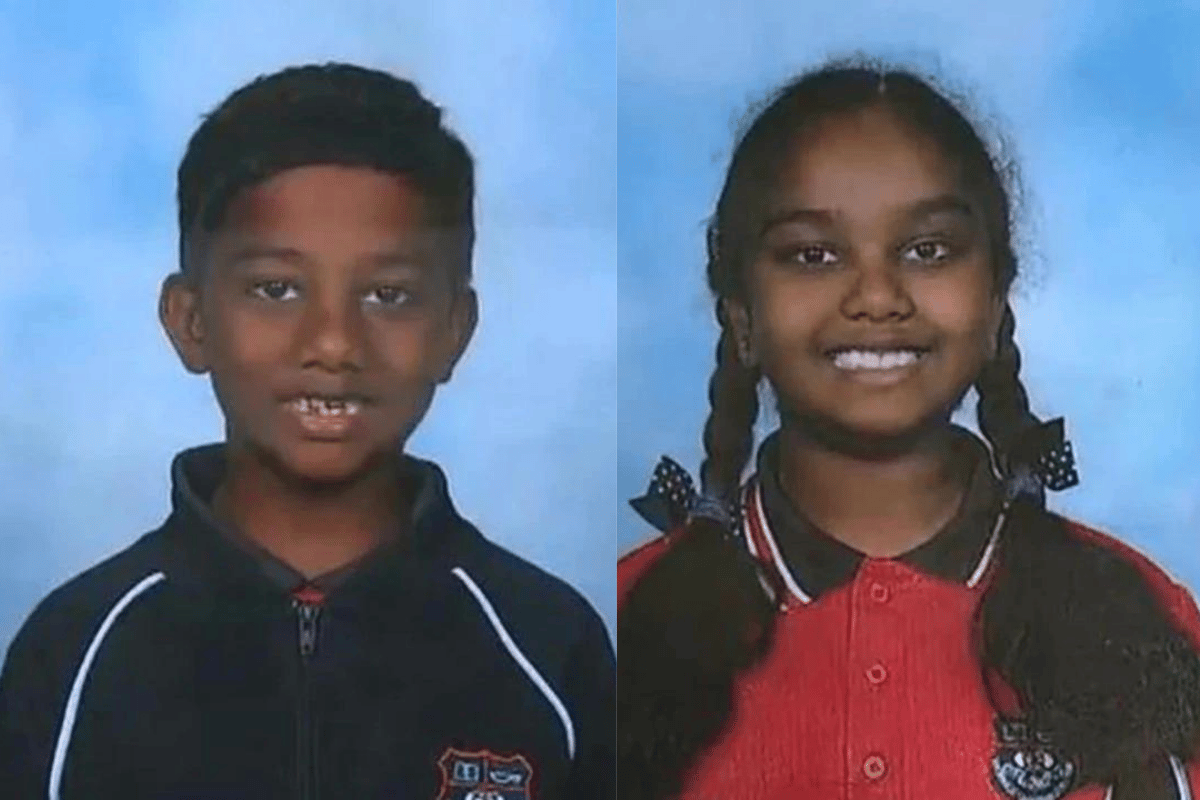 This post deals with the topic of suicide and family violence and may be triggering for some readers.
On Monday afternoon, West Australian police confirmed the bodies of a woman in her 40s, a 10-year-old girl, and an eight-year-old boy were found in a burnt-out vehicle in the Perth suburb of Coogee.
The two children have been identified as Abiyah and Aiden Selvan. Abiyah was 10. Her brother Aiden was eight.
Their mother, Selvamma Doreswamy, is believed to have started the fire in their family vehicle. All three of their bodies were found in the back seat of the hatchback.
Today, detectives have confirmed they are not looking for any suspects in this case. 
Watch: The Polished Man campaign to end child abuse and violence against children. Post continues below.
"Three parties have died in the rear of a car by a fire that has been started by one of those parties," Detective-Inspector Quentin Flatman said at a recent press conference. 
"There is no need for anyone to be concerned within the community as to any other person being at large. There is no rationale as to why this has occurred. All of us want answers. There's a lot that we don't know and it's very, very tragic. Any untimely death is tragic but more so when there's children involved. From this point, our role is to make sure no stone's left unturned."
The children's father, Selvan Govindhan Vairavan, had left on the weekend to visit his sick mother in the United States and received the news en route at Doha Airport. He arrived back home in Perth on Wednesday night.
"His reaction was what we would all expect in the circumstances. He is currently on an aircraft coming home so he can look for answers himself. The father is in shock. He's quite shocked and is looking for answers himself. If this couldn't get any worse, that poor man will have to be on a plane alone," Detective-Inspector Flatman said.