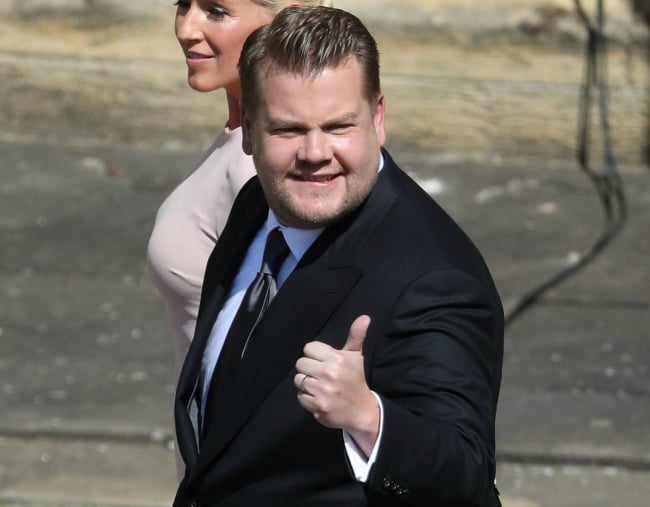 As footage from the royal wedding on Saturday was broadcast to the world, florists everywhere gasped in admiration. Flowers framed the door of St George's chapel, and once inside, there was no shortage of pink roses and white blossoms.
For most people, the floral abundance added a special touch, but for one man they created an inescapable problem.
James Corden has revealed on his show The Late Late Show on Monday night that the flowers at the royal wedding triggered his allergies.
"Here's the thing, the worst part of the ceremony for me was there was flowers everywhere, the most beautiful flowers you've ever seen," he told the audience.
"I get quite bad allergies if I'm in close proximity to flowers so for a lot of the ceremony I just needed to sneeze."
If there's one thing that you don't want to do at a royal wedding, it's interrupting the vows with a big old sneeze.
There was no shortage of laughs as the 39-year-old, who has been friends with Prince Harry for seven years, re-enacted the sneeze on his show.
Watch James Corden explain the sneezing debacle in the video below. Post continues after.
He told the audience that just as the Archbishop was saying, "If anyone knows of any reason that these two should not be married," the show host had to internalise a sneeze, to avoid disrupting the ceremony.
"I was thinking 'please don't sneeze', and I had to do one of those internal sneezes," he said. "I think I got away with it."
Despite the flowers being problematic for James Corden, they brought endless joy to the patients of St Joseph's Hospice in London, where the royal couple donated their flowers after the wedding.