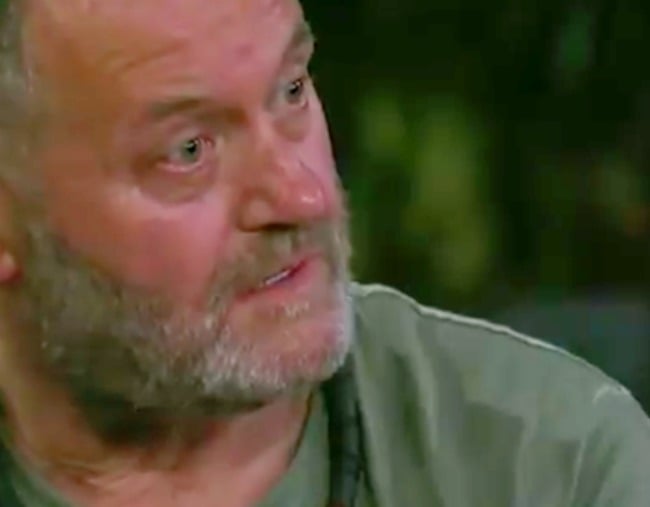 Reality TV producers no doubt understand there is a wealth of quirky stuff they can feed their audiences. Reality TV is, after all, a form of escapism and so, if that escapism comes with barely believable storylines and outrageous characters then, well, we can take it. In fact, a lot of the time, we will love it.
Just don't feed us unbelievable psychics.
On Wednesday night on I'm a Celebrity, internationally renowned medium John Edward entered the jungle. Prior to appearing on the show, he said he did not know who was in the jungle, which seems a like a fatal psychic flaw, but, well, onwards.
Upon arriving, he gave a reading to just one person: Princess Diana's former butler, Paul Burrell.
"There is somebody coming through who died in a car accident," he said.
Watch: John Edward gives Paul Burrell a 'psychic' reading. Post continues after video.
Oh. Of course.
"Were there two car accidents?" Edward asked. "I'm feeling there were two accidents … One was tragic."