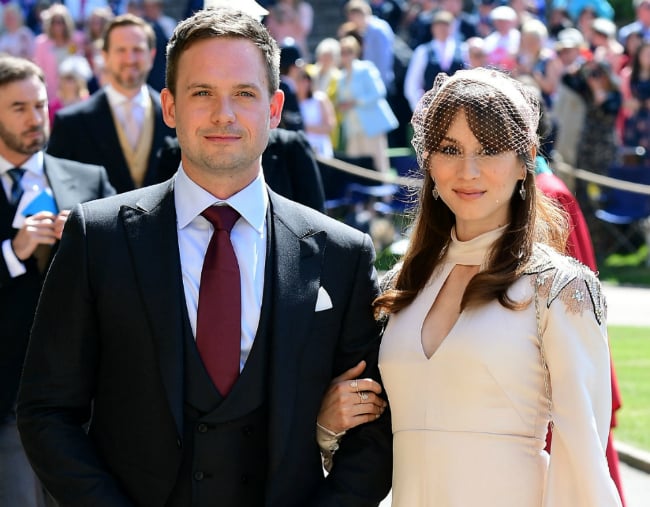 For everything Prince Harry, Meghan Markle and the Royal Wedding in one convenient place, visit our Royal Wedding hub.
Patrick J Adams thought he looked pretty good at the wedding of his former Suits co-star. And, as we found out, he did not appreciate being told otherwise.
The 36-year-old had attended Meghan Markle and Prince Harry's wedding in London alongside Pretty Little Liars actress, Troian Bellisario.
However, an encounter on his way home threatened to spoil the actor's trip.
While waiting in a Heathrow airport lounge on his way back to North America, a passenger next to him commented that he looked "chunky" at the wedding.
So the actor posted a photo of the woman sleeping to his 2.1 million Instagram followers, seemingly in a move to get back at her and suggest she wasn't in a position to criticise his weight.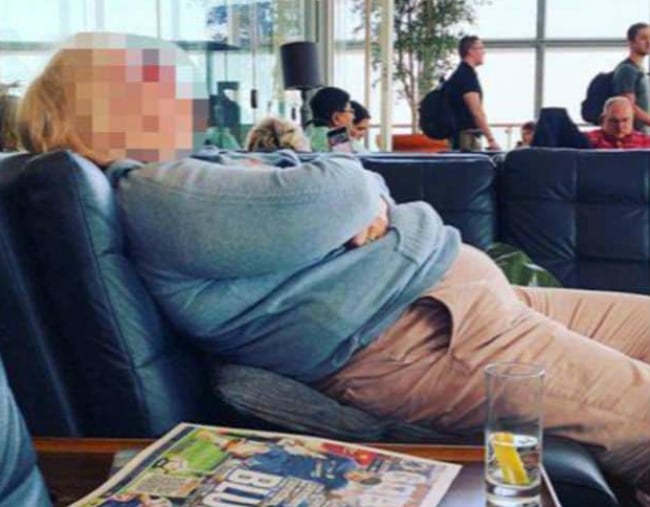 Next to the since-deleted image of the woman, Adams wrote: "She reads her paper. Sees picture of me and Troian [Bellisario] from wedding. 'My God. What a terrible photo of you.'
"I look over. 'Really. I kind of like that photo. What do you think is wrong with it?' She pauses. 'Well, you're just so....chunky.' She laughs and falls asleep. And ... scene.'"
While some fans praised his act of retaliation, most weren't so impressed, the Daily Mail reports, - which is perhaps why he took the photo down a short time after posting.
"I expect better from you. She's rude and what she did was uncalled for but sometimes you don't have to get even," one commented.