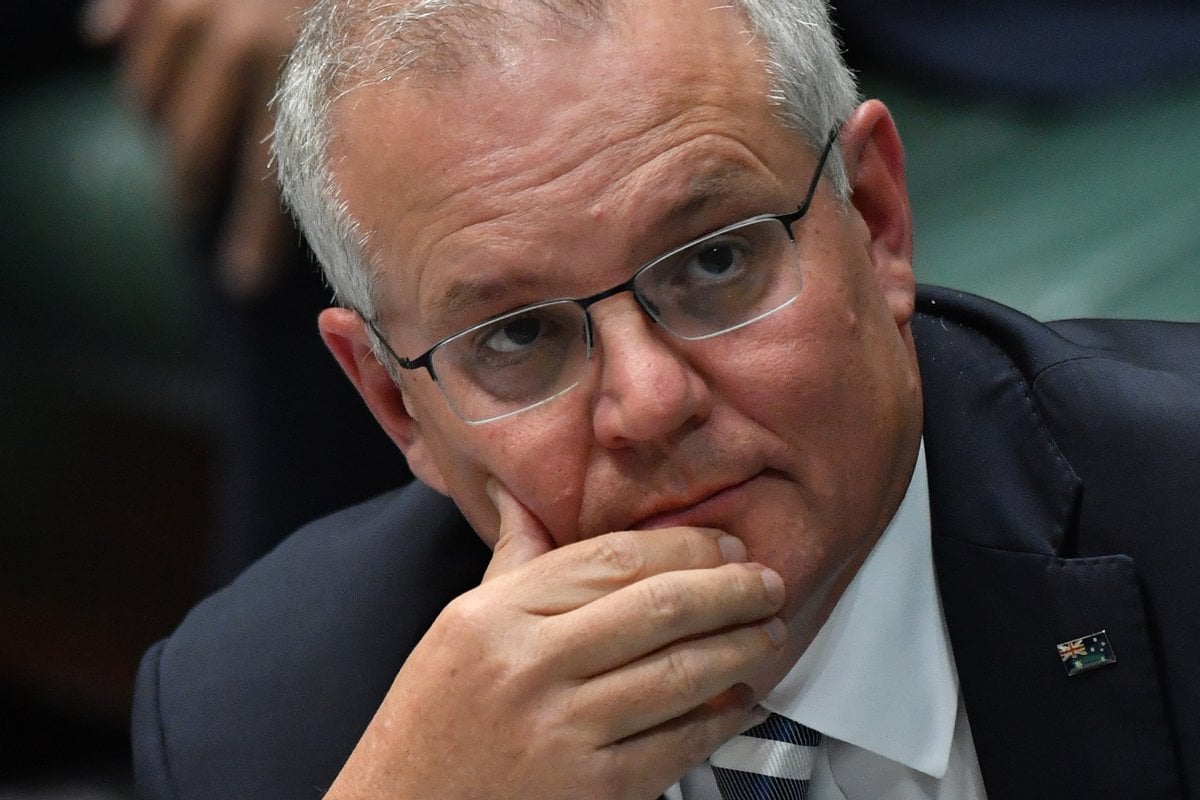 Government promises to reach net zero by 2050. 
Prime Minister Scott Morrison has released his plan to achieve net zero emissions by 2050, ahead of the COP26 climate summit in Glasgow. 
Morrison unveiled the plan on Tuesday, announcing the government is committed to spending $20 billion on low emissions technologies by 2030. 
"Australians want action on climate change. They're taking action on climate change but they also want to protect their jobs and their livelihoods. They also want to keep the costs of living down," he said. 
"And I also want to protect the Australian way of life, especially in rural and regional areas. The Australian way of life is unique."
The prime minister said there would be no legislation or mandates attached to the target and the plan will "not increase energy bills" or cost jobs. 
"It will not impact households businesses or the broader economy with new costs or taxes imposed by the initiatives that we are undertaking," he said. 
"It will not cost jobs, not in farming, mining or gas. Because what we're doing in these plans is positive things, enabling things."
The Productivity Commission would undertake reviews of the economic impact of the policy every five years.
"It will be a safeguard for rural and regional Australia," he told The Australian on Tuesday, adding it would provide "accountability" for the government's emissions plan.
UK Prime Minister Boris Johnson hailed the commitment as heroic because of Australia's heavy reliance on coal and other emissions-heavy industries.
But the COP26 summit is expected to focus on more ambitious 2030 targets from nations ramping up climate action.
Meanwhile, Morrison said the target of a 26 to 28 per cent reduction in emissions by 2030 would remain unchanged, despite projections showing that Australia is on track to drop emissions by 30 to 35 per cent by 2030.
"We may even achieve better, but this is the approach we put to the Australian people," he said.
The Brittany Higgins-inspired training video no one in charge has watched. 
Top-ranking bureaucrats in charge of federal parliament have not watched a 13-minute training video created after the alleged rape of a former Liberal staffer.
The Department of Parliamentary Services signed off last week on new procedures for responding to serious incidents in the building.
The material was produced after ex-ministerial adviser Brittany Higgins went public in February with allegations a former colleague raped her in parliament house in March 2019.