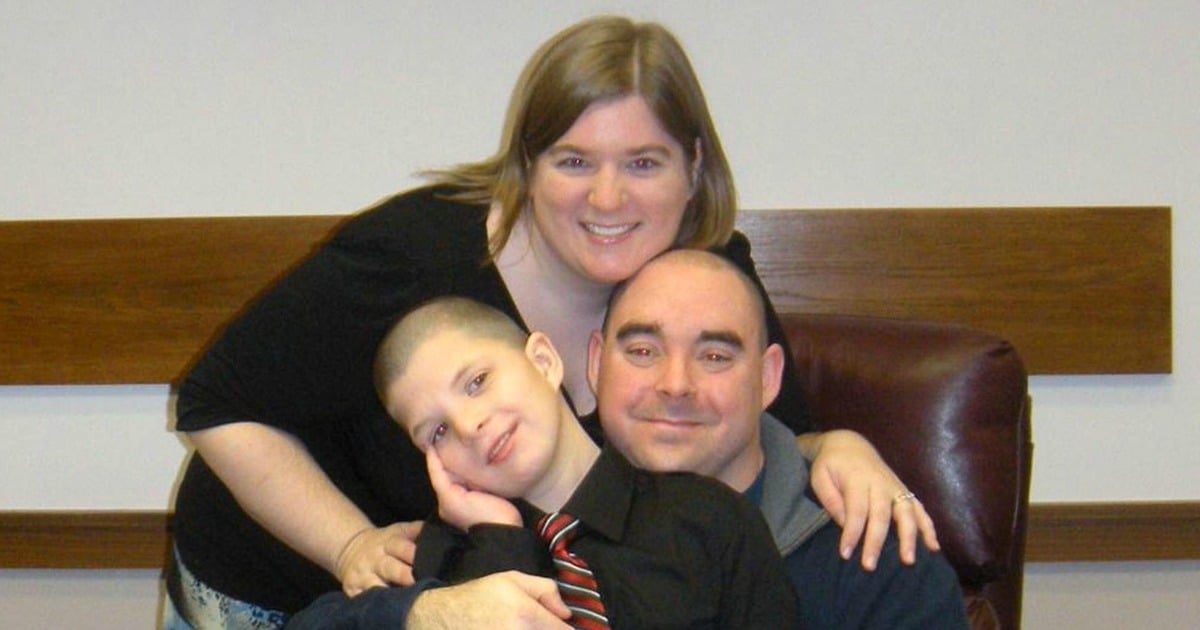 A New York couple has been charged with murdering their 16-year-old son and accused of setting their home on fire to cover up the crime.
According to the Chenango County Sheriff's Office in New York, 35-year-old Ernest F. Franklin II and his 33-year-old wife Heather Franklin killed their adopted teenage son, Jeffrey Franklin, earlier this month because they were no longer able to cope with his special needs.
Police believe the couple then set fire to their 1300-square-foot home in the sleepy rural town of Guilford on March 1, 2017, in a bid to cover up their crime. An autopsy has confirmed Jeffrey died before the fire was lit.
Chenango County Sheriff Ernest Cutting Jr. told PEOPLE earlier this week that the crime has rocked the Guilford community.
"People are asking themselves, 'How could this happen?'" he said.
"Certainly for the public here, it's a mix of anger and frustration and disappointment."
Ernest, an Iraq War veteran, and Heather, a stay-at-home parent, wed in 2011 and adopted Jeffrey when he was around nine to 10 years old. Her Facebook page also shows that Heather is currently pregnant.
The couple appeared in the Town of Guilford Court on Thursday, where they entered a not guilty plea.
They will be arraigned in Chenango County Court at a later date.