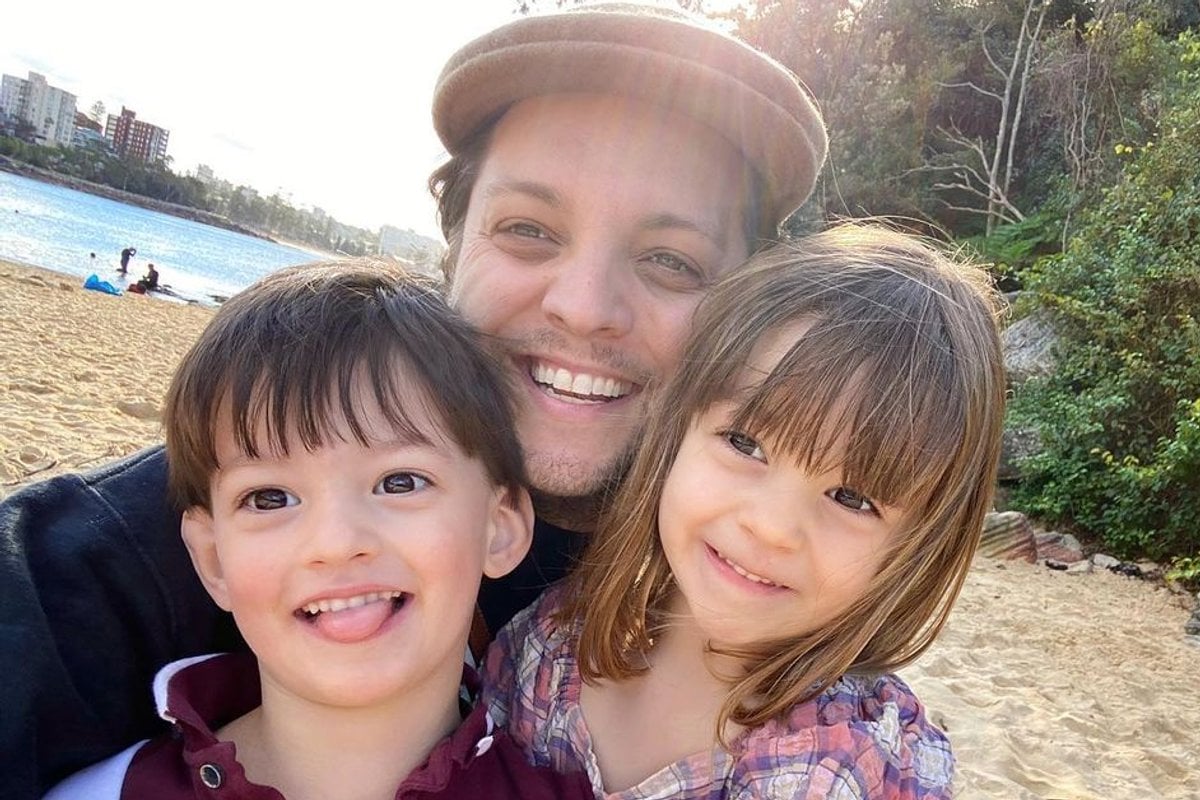 Mamamia's Five Golden Rules series takes a pervy look into the lives of Australian families. From parents of toddlers to parents of teenagers, the series asks parents to share their golden parenting rules, including the rules for their kids, and rules to just get through each day.
This week, a father of twins shares his Five Golden Rules for parenting.
Real talk: There's no one way to successfully parent.
And if there were some magical parenting philosophy that guaranteed your children would turn out to be perfect, well, wouldn't we have a parenting bible by now? Wouldn't we have all agreed - many decades ago - on the one guaranteed way to not screw up our children?
We definitely would have. And we didn't - and won't - because it's impossible.
Watch: Some of our favourite celebrities on parenting. Post continues below. 
We all know that each child (parent, grandparent, town and country) is so drastically different that expecting all families to follow a similar set of "rules" would be a global disaster. 
But over the course of the previous four years, I've developed a set of parenting principles that not only guide me as I attempt to keep my boy-girl twin toddlers alive, but also feel universal enough that any parent would benefit from spending some time with them.
These are my Five Golden Rules for parenting.
1. Take care of yourself before you take care of others.
The parenting role is inherently a selfless one. It requires - nay, demands - so much of your time and attention that you often lose the ability to consider your own needs, especially when your child is incapable of, you know, feeding themselves.
Some parents find this quite refreshing, as their own anxieties fade and are replaced with a never-ending stream of thoughts about their children. But with that re-prioritisation can come a loss of self; a disconnection from your own identify and the things that had proven reliable in the past at "filling your cup". 
I believe that your ability to parent successfully requires you to be in the best mental headspace possible. The happier and healthier you are, the easier parenting is. And your ability to remain calm and engaged with your children gets better when you have a chance to simply breathe (or sleep, exercise or disconnect for a bit without children constantly screaming your name).