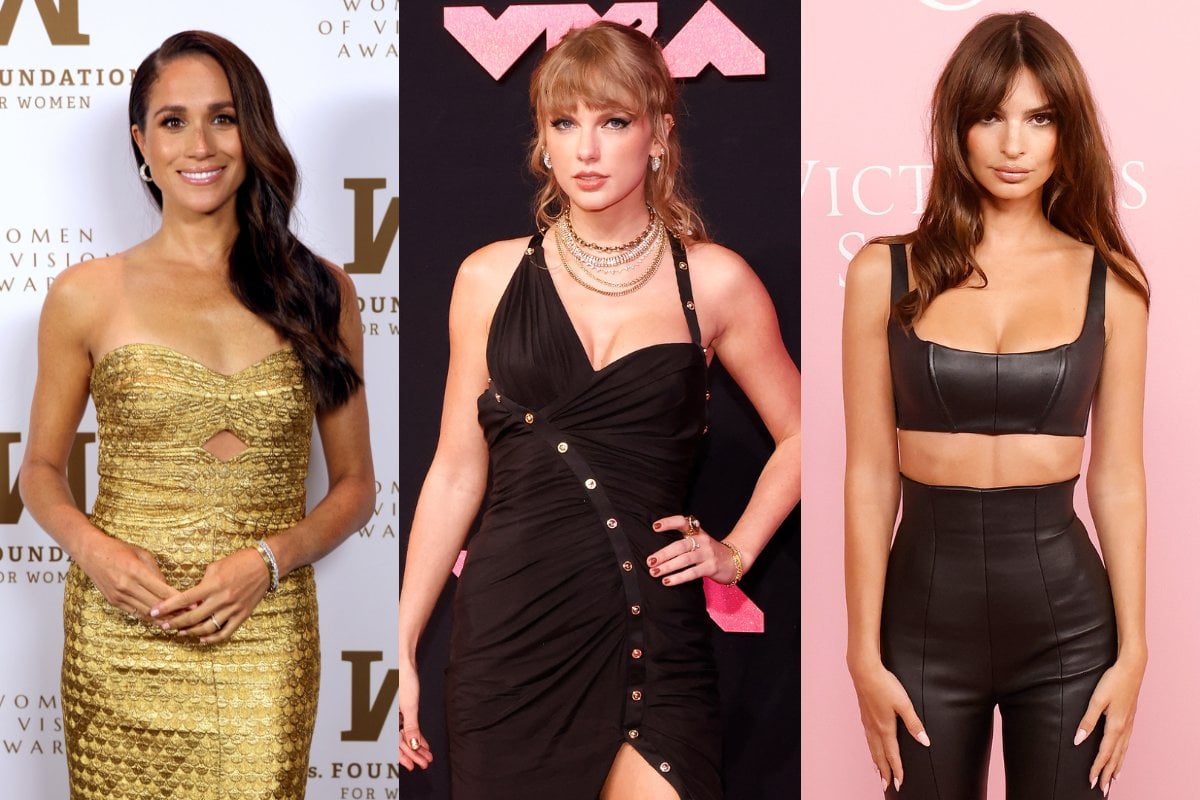 Last month, Emily Ratajkowski took her dogs for a walk.
And — unsurprisingly, given her level of fame and visibility — she was photographed doing so.
A video of her outing soon went viral on TikTok, because she looked... too good? It looked like she was posing with her hand on her belt buckle and in various other moments during the outing. She wasn't smiling or actively engaging with the cameras, but the way she positioned her body made it clear that she knew they were there.
And so, as the video displayed, she followed the 'paparazzi body' rule.
On her podcast, High Low with EmRata, Ratajkowski explained othe so-called 'roasting' she got for it.
"If I, like, have 10 photographers around me and I'm walking the dog, yeah like, I'll kind of make sure that my body's in a certain position to like, look good," she explained.
"I got roasted for that."
Ratajkowski claimed she couldn't win – she didn't engage with the paps, nor give them a pic of her smiling. But she also didn't ignore their presence.
"I'd like to see anybody get photographed as much as I'm photographed and see if you look perfect in every f**king picture," she said.
"It's like, either you're trying too hard or you're being thirsty and a loser for trying to look pretty for these pictures, or you know, you're mid-sentence and the light is whatever and you don't have sunglasses on and you're a mess and you're ugly.
"That's just the existence of being a woman and, you know, very, a la Barbie," she said, adding, "People just really love to hate on women. You can't get it right."
It's not a relatable struggle for most of us, but she's not the only famous woman to discuss the realities of engaging with paparazzi.