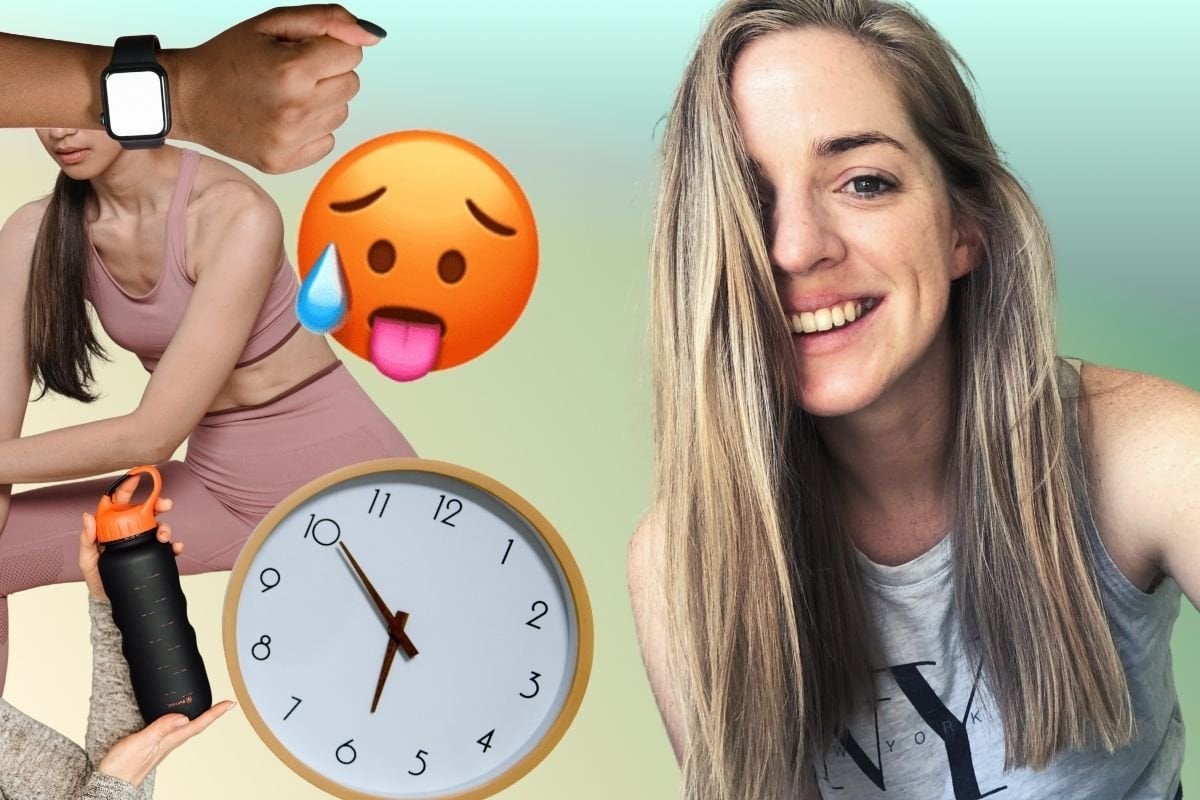 I don't spend too much time thinking about exercising anymore. 
Even though I do about an hour of movement five-six days a week, I don't spend the hours before or after obsessing about it. 
Don't get me wrong, I used to. It's easy to get hooked on the world of fitness, and go down the rabbit hole of the 'must have' tools and tricks that will help you reach your goals. 
But after six years of consistently working out, and taking part in some or all of the fitness fads that've come and gone over the years, I honestly think it's those very things that weasel their way in and ultimately trip people up. 
For a laugh: Horoscopes working out. Post continues after video.
Fitness is a booming industry, and every month there's a new brand or gadget promising better results, an easier session or just more fun. 
By now the secret is out: diets don't work. But in my opinion, the same logic goes for a lot of the 'extras' we're being told to add on to our fitness routines to make them better, stronger and more effective. 
When they don't work, or they put too much pressure on 'results' or the act of working out itself, it ends in disappointment or giving up altogether. 
So as we head into the new year, here are just six fitness trends I think are actually... bulls*it. 
1. Pre-workout. 
Not only is this stuff so freaking expensive, it's completely unnecessary.
It comes in a powder form that you mix with water and consume pre-workout, with the promise to "amp up your energy, endurance and muscle growth" and give you that lift you need to motivate yourself before you exercise. 
If you are feeling a little low in energy, eat a banana. Or have a shot of coffee if you must. 
You don't need a weird tasting powder that makes your eyeballs tingle (seriously) to have a good workout.
Read: Here's my non-wanky guide to staying motivated.
In my eyes, this stuff is a bit of a gimmick. There are plenty of fitness gurus who swear by it, but it's addictive stuff, and it doesn't take long to become reliant on something like this to even consider moving your body.