Dear Justice,
This weekend you made a little boy's dreams come true.
My 10-year-old gender non-conforming son has been wanting to shop at Justice since he was 4, when he would tag along for clothes shopping with his big sister. After about age 11, she outgrew Justice and we hadn't gone in the store for years. He ended up always begrudgingly trying on clothes from the boys departments along with his older brother. But he hated it. He avoided trying on clothes at all costs. Back-to-school shopping was a chore he dreaded to the extreme.
Every time we made a trip to your next door neighbour store, Target, my son would longingly look in the windows of Justice and say, "I wish I could shop there." But we never went in. There was just something off-putting about those words on your window, reading, "Just for Girls," that kept us away time and time again. My son doesn't identify as a girl, at least he hasn't for as long as he has been able to communicate, although he has always acted like a stereotypical girl, played exclusively with stereotypical girls toys, and has almost exclusively female friends.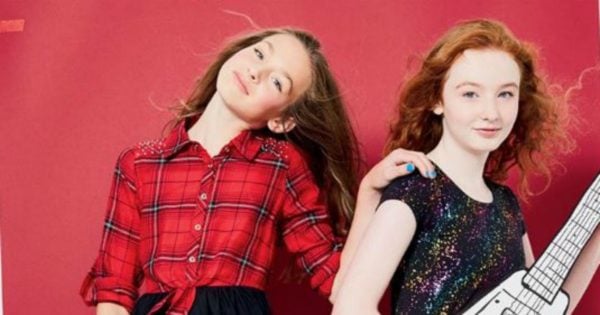 We've all been on a journey to understand his gender non-conformity, but finally my husband, myself, and my 2 older cisgender children are all on the same page, and we're just looking for ways to support our gender creative, in transition, born-male child. He may one day be LGBTQ+. He may not. We're open to whatever, as long as he's happy, true to himself, and not hurting anyone.
Well, this year I was planning a trip with my son to Justice over Spring Break for some much wanted "sparkly" clothes. All excuses aside, I was going to take the plunge. I was literally planning on going the day after HB2 became NC law, March 23rd.