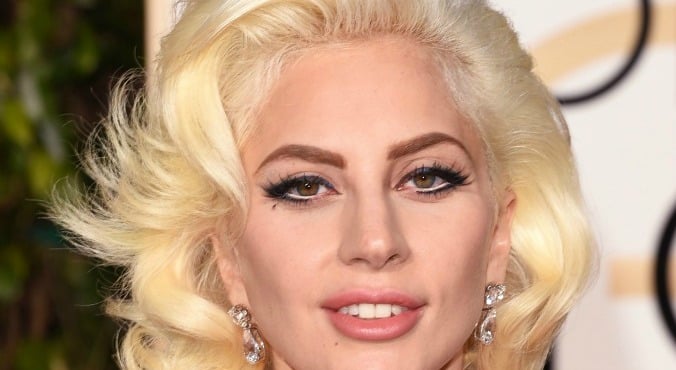 Image: Getty.
It's no secret that blonde hair requires serious upkeep – just ask previously platinum blonde Kim Kardashian.
Even if you're ruthless about your hair care routine, you may be unknowingly undoing all that good work with certain activities and habits, especially during summer.
1. Your shampoo and conditioner.
"Not using quality shampoo and conditioner can quickly turn hair brassy," says Edwards and Co's Jaye Edwards.
The solution? Look for nourishing and hydrating products specifically formulated for blonde or coloured hair, which won't strip hair like harsher ones can do.
"Also try toning with a conditioner not a shampoo once a week," he says. (Watch: How to master the messy fishtail. Post continues after video.)
Shari Reynolds, head colourist at Barney Martin Hair recommends Oribe's bright blonde shampoo and conditioner.
"It is the perfect tonic to subdue
brassy
 tones in the hair, as well as leaving the hair glossy and smelling beautifully perfumed," she says.
2. Exposing hair to the sun.
A sin you've probably been committing every day this summer.
"Generally, being outside in the sun and especially if it's a breezy day when your hair is blowing around can damage your blonde," says Reynolds.
"This bleaches colour out of the hair removing ash pigments and revealing the gold tone that sits within the core of the hair."
The fix? Slap on a hat.
"Ultimately, it really is the only way to protect your hair. A straw hat probably won't cut it as sun can penetrate through the holes. A thicker fabric is better and to be worn at all times in the sun," she says.
If summer has left your hair looking a little worse for wear, Reynolds suggests visiting your hairdresser for glossing toner.
"It nourishes the hair, adds glimmer pigments and completely refreshes the tone of their hair," she says.