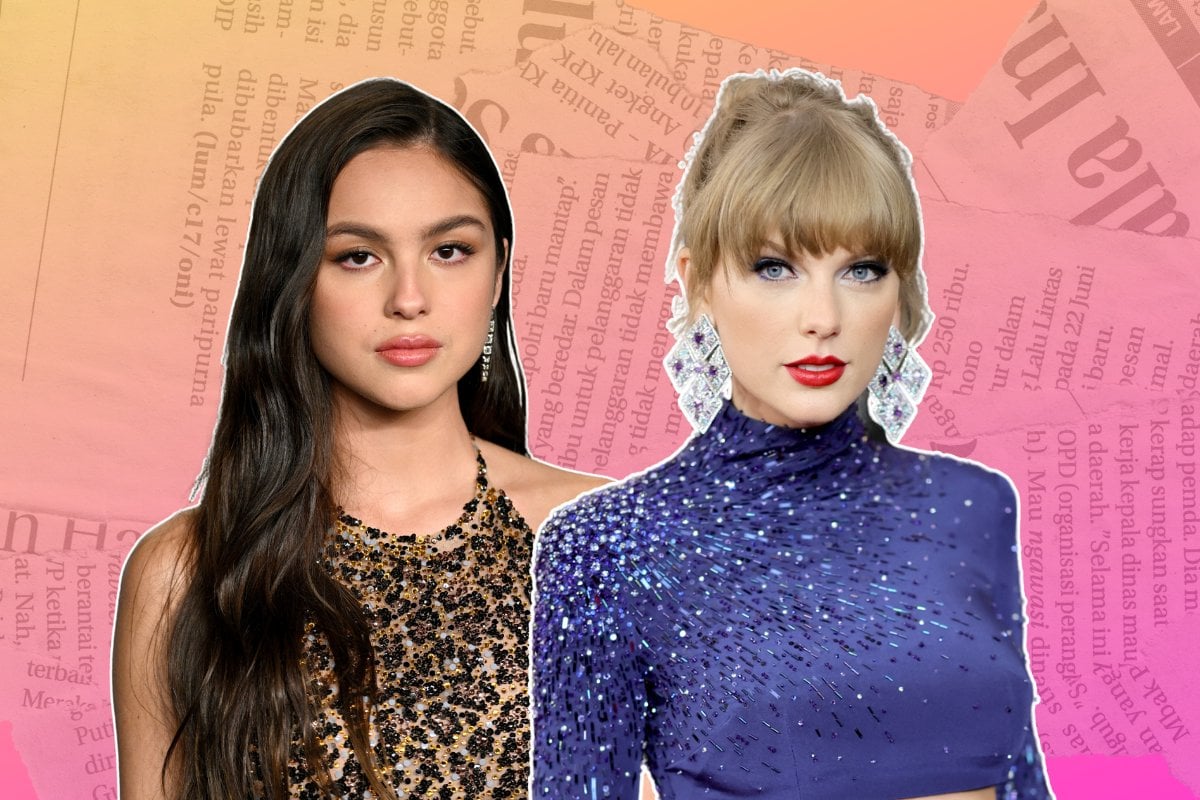 What's more interesting?
An up-and-coming popstar, with one of the most exciting debuts in years, writing a scathing song about her little-known ex-boyfriend? Or said up-and-coming popstar writing a scathing song about the biggest artist in the world, who she previously idolised and felt mentored by?
I mean, duh.
No offence to the non-famous ex-boyfriend of Olivia Rodrigo, allegedly a former club promoter and DJ named Zack Bia (or... offence. As I said, the song IS scathing). But there's nothing more clicky than a feud between two famous women.
Listen: Mamamia's daily entertainment podcast The Spill. Post continues below audio.
That's why, at this moment, headlines and social media users are debating the likelihood that Rodrigo's song 'Vampire' – about an older 'famef**ker', who 'only comes out at night' – is taking a shot at Taylor Swift.
In reality, that's a pretty tenuous theory. The song mentions an age-gap relationship and establishes the subject as a 'cool guy' in the first verse. And calling a woman, who has often been slut-shamed in the past, a 'famef**ker' is probably not the best idea. But hey, as I said, that's less fun than accepting that it's about a dude whose name registers... well, close to zero recognition.
And it's not an idea that Rodrigo is willing to shut down completely.
"I mean, I never want to say who any of my songs are about. I've never done that before in my career and probably won't... I was very surprised when people thought that," she said in a new profile interview for The Guardian, promoting her upcoming second album, Guts.